If you're like me, you watch shows, see characters cooking  a delicious something-or-other for dinner, want that something for yourself, then end up settling for something else you found in the back of your refrigerator. Settle no more, fellow television enthusiasts! Some of our favorite TV stars have dished (see what I did there?) some of their secret recipes so we can eat exactly what they are making at last. We watch them, we love them, it's about time they let us cook with them. These stars have given us some of their favorite healthy dinner recipes and dessert recipes so we can finally get in on all the action. So wipe that drool off of your faces, and get into the kitchen. It's time to get cookin'.
Whether they are really related, or simply fictional families, we all have a special place in our hearts for the families of our favorite television shows. From Duck Dynasty to the Duggar's, and from the Duggar's to Downton Abbey, we love each and every one. The only thing that could possibly challenge our love for our stars is our love for their recipes. Check out these star-approved recipes on AllFreeCopycatRecipes.com, to see what I mean.
Straight from Television Recipes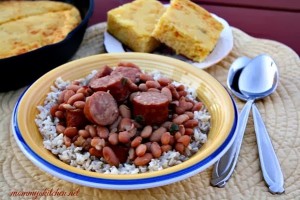 Duck Dynasty Inspired Pinto Beans and Sausage
Duck Dynasty Inspired Pecan Pie
Homemade Duck Dynasty Banana Pudding
Downton Abbey Inspired Lemon Tart
Healthy Dinner Recipes and Dessert Recipes
From big families to little people, from extreme couponers to lottery winners, TLC has something for everyone, and so do our stars. From easy healthy dinner recipes to sweet desserts, there's a dessert or dinner recipe idea here for everyone.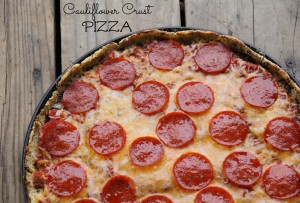 Duggar's Tater-tot Casserole  From Bake Space
Duggar Family Crockpot Lasagna From Large Families on Purpose
Extreme Couponer's Cauliflower Pizza Crust From A Sweet Potato Pie
Cake Boss' Sponge Cake From Just a Pinch
Sister Wives' Caramel From Buttercream Lane
Little People, Big World Pumpkin Bread From the Oregon Live
Easy Lunch Ideas
Have you ever wanted to dine at Downton Abbey, waltz in the ballroom, or stroll the grounds of the estate? Well, I can't deliver the last two, but man did these bloggers deliver on the first.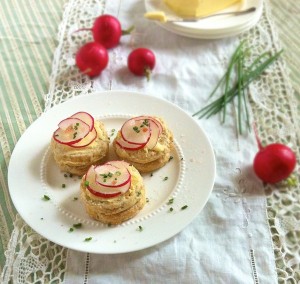 Pear Walnut Chutney From Teaspoon of Spice
Lavender Milk Steamer From Teaspoon of Spice
Salt and Butter Radishes on Chive Buttermilk Biscuit From Teaspoon of Spice
Watercress Sardine Tea Sandwiches From Teaspoon of Spice
Blueberry Lemon Curd From Teaspoon of Spice
Caramelized Onion Pepper Cheddar Pie From Teaspoon of Spice
What's a recipe you'd like to see from a television show?
Latest posts by AllFreeCopycatRecipes
(see all)