Football season is well underway, and hockey season is just beginning. No matter which sport you're into, it is almost guaranteed that you will find yourself in front of the TV with some friends watching a game or two before the seasons are over. Personally, I'm much more of a football fan. I grew up with a dad who yelled at the TV as the Eagles lost another game. My favorite part about watching football? The food. Let's face it, sometimes, the food is the only thing that'll get you through a game.
No matter what sport you're watching, it's always nice to have something to munch on. FaveGlutenFreeRecipes has an array of delicious finger foods that you can mindlessly snack on without having to feel guilty about later. (Although, I can't say how good these will taste if your team suffers a loss.)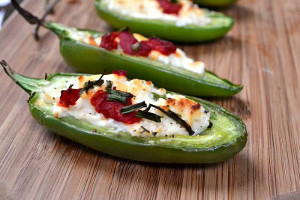 These gluten free appetizers are stuffed with three different kinds of cheese and roasted red peppers, giving them a super creamy consistency. They finish with a spicy kick. These popular snacks are sure to be a hit your viewing parties.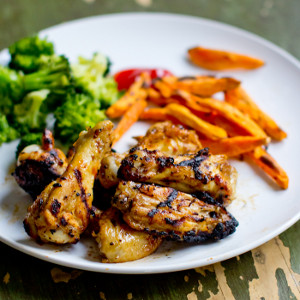 Whether it's for hockey games or baseball games, football or basketball, these Tequila Lime Wings are the perfect finger foods for watching your favorite sports teams beat up on their opponents.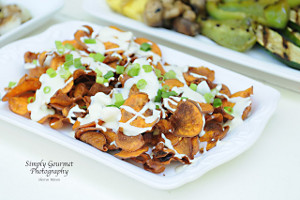 Impress your friends and family at the next gathering with these delicious Sweet Potato Chips. This snack recipe is easy to make and looks wonderful; everyone will be delighted with this simple appetizer.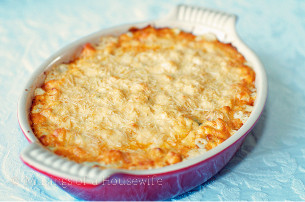 Made with both ranch and blue cheese dressings are mixed together to make this dip super creamy. Blue cheese crumbles add wonderful tang that complements hot sauce wonderfully. Serve with some gluten-free bread, crackers, or veggies like carrots and celery, and you will find yourself craving this addictive dip after trying it just once.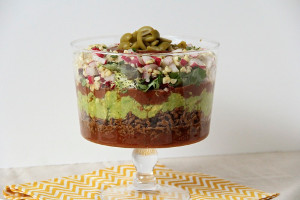 This Cowboy Dip is a wonderful, easy appetizer recipe that will make your taste buds sing. Layer for layer, this dip is packed with amazing flavors. This gluten free appetizer is very simple to create so you will be able to make this in no time and get back to your party.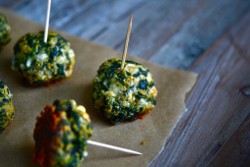 Don't let the rich green color of these snacks fool you. These Spinach Balls from Gluten Free on a Shoestring are delicious and almost as easy to make as they are to eat. The spinach, cheeses, and bread crumbs combine to create an appetizer that is full of flavor.
What's your favorite thing to munch on while watching TV?
Latest posts by FaveGlutenFreeRecipes
(see all)