Halloween can be scary if you're trying to eat healthy, especially since the entire month of October (and sometimes even September) is filled with holiday spirit. From pumpkin-shaped Reese's at the grocery store to jars of candy corn at the office, temptations are everywhere. It's difficult to resist, and it gets even harder once the trick-or-treating is over. That bag of candy sitting in your pantry won't eat itself. Unfortunately, Halloween candy can have frightening amounts of sugar, fat, and calories.  All of those fun-size M&Ms and mini Snickers will add up if you aren't careful. However, with this handy dandy candy guide, you can get through Halloween without going up a costume size.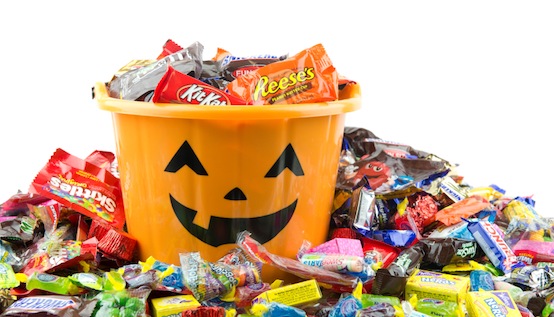 SKIP – Skittles
Loaded with sugar, these rainbow candies will spike your blood sugar and leave you craving more.
TREAT – Peanut M&Ms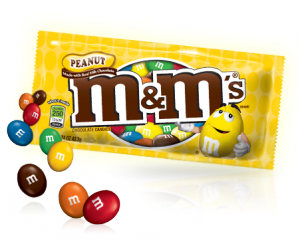 Considering a fun-size pouch only contains 90 calories, 5 grams fat, and 9 grams sugar, peanut M&M's aren't a bad choice when you think about the fact that the peanuts contain protein, which provides a small boost of energy.
SKIP – 3 Musketeers
Although one miniature candy bar only has 63 calories, the nougat filling is all sugar. A large 3 Musketeers has 40 grams of sugar, which is more than two Twinkies' worth.
TREAT – Almond Joy
If you're craving a chocolate bar with a creamy inside, go for Almond Joys. This coconut-filled candy bar has only 8 grams of sugar plus some added fiber from the coconut.
SKIP – Snickers/Twix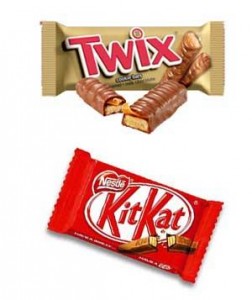 Yes these chocolate bars are seriously delish, but one bar racks up a ton of calories and saturated fat.
TREAT – Kit Kat
With its light wafer center, these crunchy chocolate bars are a smarter alternative to chocolate bars filled with nuts and caramel. Kit Kats are meant to be broken apart, so share a package with a friend!

SKIP – Caramel Apple Pops
Also known as candy crack, these lollipops are a dentist's worst nightmare.
TREAT – Dum Dum Lollipops
With flavors from blue raspberry and cotton candy to the classic cherry and apple, what's not to love? Plus, these small pops have 0 grams of fat, are only 20 calories, and contain less than 4 grams of sugar.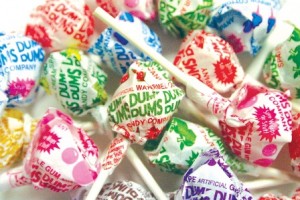 SKIP – Starbursts
These tiny terrors are seriously addictive. Before you know it, you will have unwrapped a whole package of these sickly sweet treats. They are also outrageously sugary and are known for sticking to your teeth.
TREAT – Jolly Ranchers
While Starbursts have less calories (43 for 3 versus 70 for 3), Jolly Ranchers take longer to suck on and finish, so you will be less inclined to eat three in a row.
SKIP – Tootsie Rolls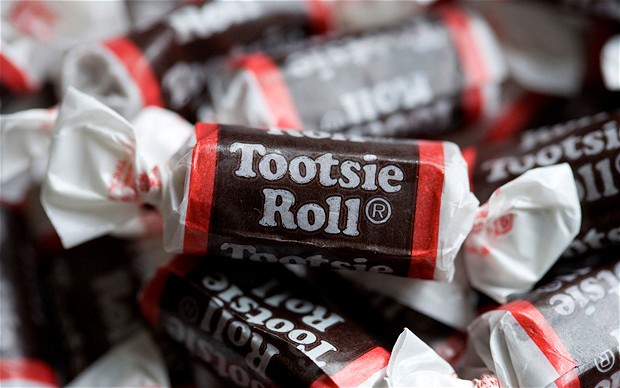 This classic candy may be relatively low calorie when eaten in moderation, but at 50 calories each, these chewy favorites may get dangerous.
TREAT – Hershey's Special Dark
When you need a chocolate fix, go for antioxidant-rich dark chocolate. You can snack on two miniatures for a total of only 88 calories and 5.2 grams of fat.
SKIP – Gummy Bears
These adorable little candies may be fabulously fruity, but beware – many brand names contain gelatin, which is an animal by-product.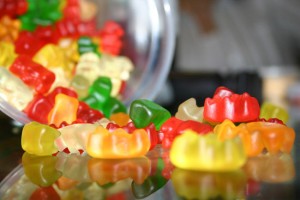 TREAT – Twizzlers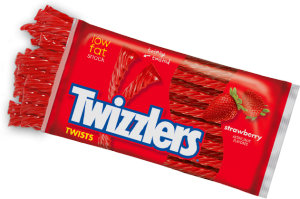 Twizzlers prides itself as the do-good of candies: It's certified Kosher and even approved by PETA (because it has no gelatin or animal products). Hailed as a low-fat treat, the snack-size version is even more guilt-free. Nosh on two for less than 50 calories and 0 grams of fat.
SKIP – Reese's Peanut Butter Cup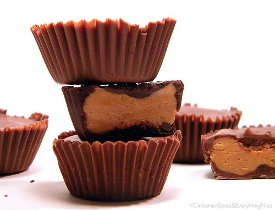 Yes, I know Reese's are the best candy known to mankind (because peanut butter + chocolate, duh), but they're also super bad for you (UGH). They are very high in saturated fat and sugar. Reese's cups may be loaded with plenty of scrumptious peanut butter flavor, but it's also totally artificial. Don't worry, though – you don't have to swear off this sweet treat for good. You can get that same incredible flavor the natural way by making this easy recipe for

Homemade Peanut Butter Cups

.
TREAT – York Peppermint Patties
At only 50 calories, this dark chocolate coated peppermint confection is a great choice! It's light and airy; plus, the intense mint flavors will leave you satisfied without craving more.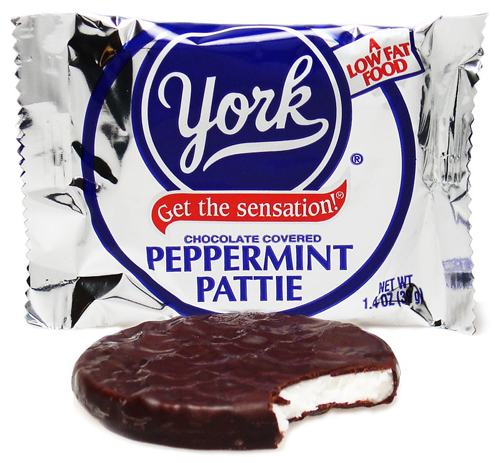 Halloween can be tricky for the health-conscious folks, but it doesn't have to be! As long as you choose wisely, you can dig into your kid's candy without worrying about your diet. Just note, packaged Halloween candy is full of artificial flavors. Have you ever looked at the ingredient list? It's terrifying. If  want to avoid those gluttonous goodies all together, try making your own Halloween candy from scratch.
What is your favorite healthier Halloween candy?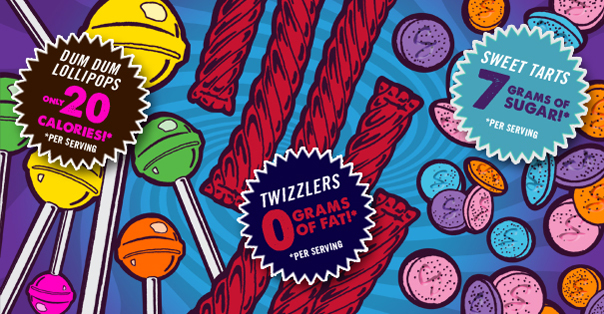 Latest posts by FaveHealthyRecipes
(see all)