Craving peaches? Now's a good time because they're ripe, juicy and in season! Shakes and smoothies are my go-to breakfast foods, workout fuel and late night treats. They always hit the spot, giving me sustained energy but not dragging me down like a big meal might. Plus, this Healthy Peach Cobbler Milkshake Recipe is low-calorie! Whip it up before you hit the beach and it won't leave you bloated in your brand-new bikini.
This peach recipe is a healthy spin on two delicious desserts—milkshakes and peach cobbler, of course.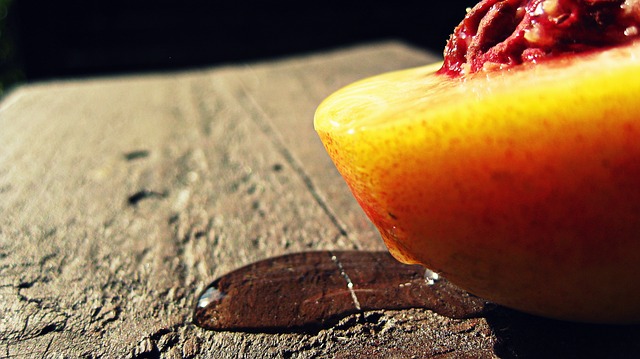 When I'm making a breakfast shake, I want it to be a few things: high protein, low-fat and just high enough in carbs to hold me through to lunch. You'll find that most name-brand breakfast shakes are riddled with sugar, carbs, and artificial ingredients, which is why this Healthy Peach Cobbler Shake is a life-saver! It's made with real fruit, unsweetened cashew milk milk, natural fat-free yogurt, honey, oats, vanilla and cinnamon.
Oats in a shake? Am I bonkers? Nope! Oats are one of the healthiest foods in the world. They provide a good dose of fiber and take a while to digest, thereby controlling you appetite and boosting your metabolism. As for cashew milk…it's my top-secret ingredient. I've blended just about every milk you can think of—whole milk, skim milk, almond milk, soy milk, rice milk, flax milk—BUT the milk that's going to give you the creamiest shake is cashew milk, every single time.
Cinnamon, along with the oats, bring out the cobbler flavor in this Healthy T shake. Consuming cinnamon on a regular basis can lead to better heart health, blood sugar regulation and brain function. Who couldn't use a brain boost from time to time? If you want an extra dose of protein, add your favorite vanilla protein powder.
Cheers!
Healthy Peach Cobbler Shake
Makes four 10 oz. servings
140 calories, 2g fat, 25g carbs and 10g protein per serving
Prep time: 5 minutes
Ingredients:
1 cup ice
2 ripe medium-sized peaches
2 containers of Simply 100 Chobani Peach Greek Yogurt (5.3 oz. each)
1/2 cup rolled oats
1.5 cups Silk Unsweetened Cashew Milk
1 banana
1 T honey
1 tsp. vanilla extract
1 tsp. cinnamon
Instructions:
1. Slice your peaches and add to empty blender with ice and yogurt. (I left the peach skin on for extra fiber. You can remove it if you'd like).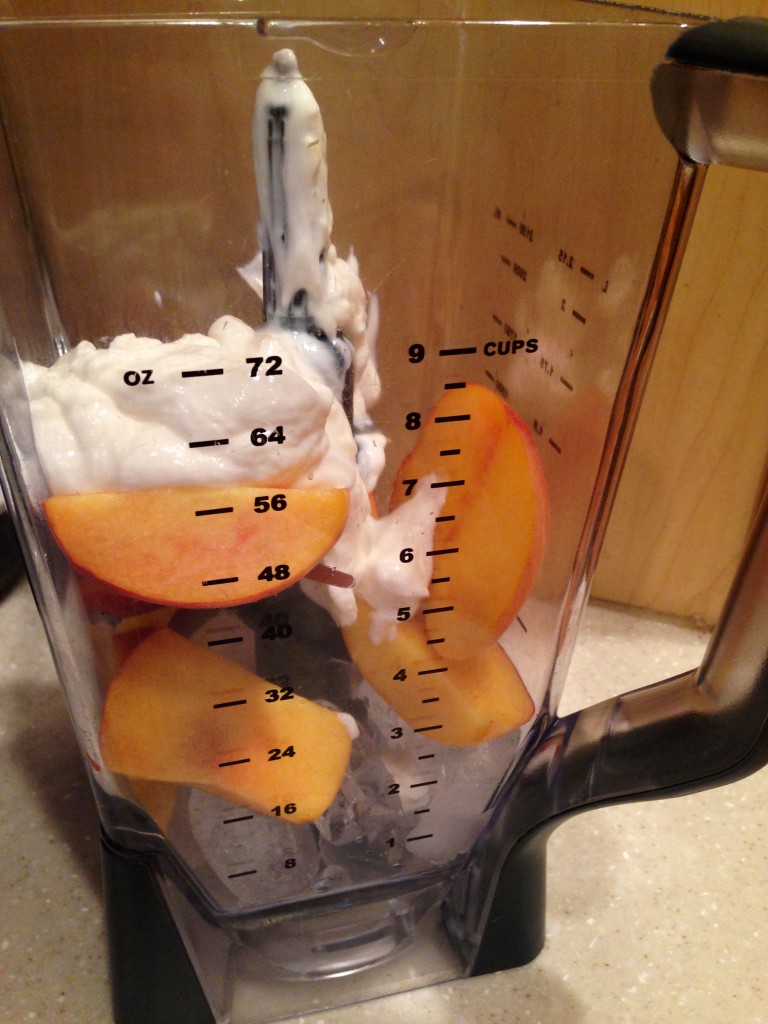 2. Add banana, milk, honey, oats, vanilla and cinnamon and blend for at least 30 seconds. You can blend for up to a minute, or until oats and peaches become uniform.
3. Pour into four glasses and enjoy!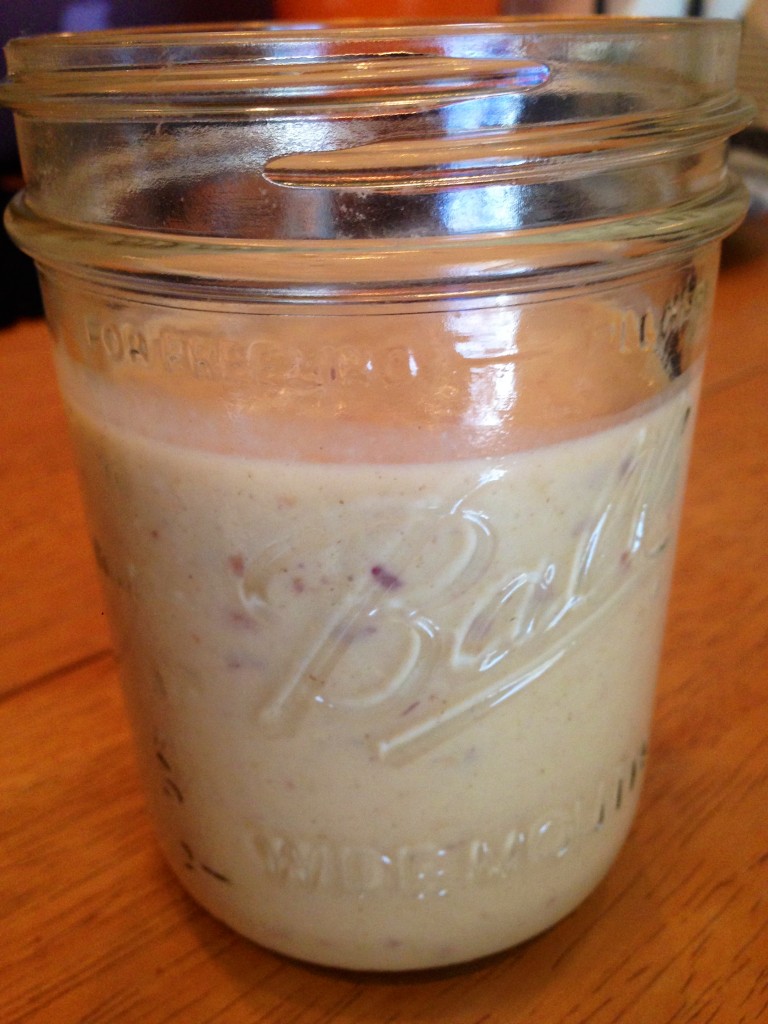 Note: You can store your shakes in mason jars or air-tight containers up to 24 hours. If you do this, shake well before consuming.
What's your favorite milkshake recipe? Let us know below in the comments!
Latest posts by Tarah Thorne
(see all)