I have a newfound love for meatloaf. It's never been a staple in my family but we might just be changing that.
Meatloaf tends to get a bad rap because it's usually filled with bread or cracker crumbs – yeah, not the healthiest. But I'm here to put a healthier spin on it! This Healthy T Slow Cooker Meatloaf Recipe is made with all the good stuff: veggies, whole oats and lean protein.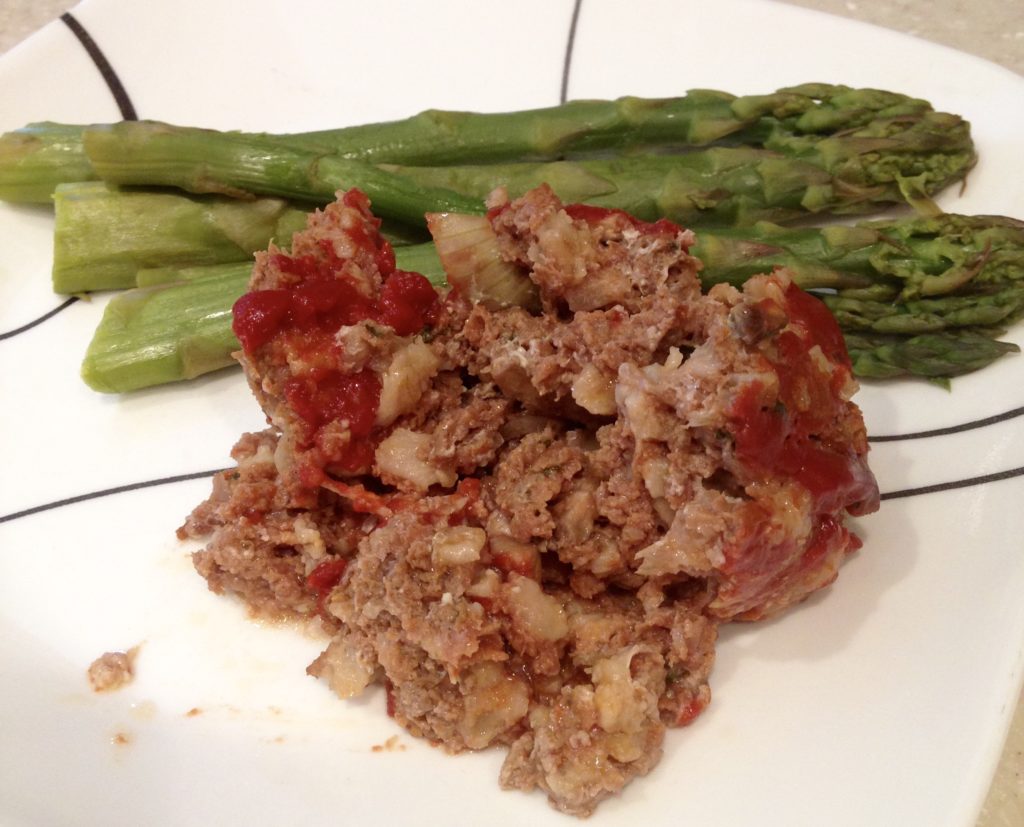 Running low on time these days? Don't worry about it! This slow cooker meal cooks by itself in about 3 hours and calls for few ingredients!
I promise you this will be a one-meal-fits-all solution for people of all ages. Heck, I don't know a single kid who doesn't love ketchup as much as I do!
You could even make this family meal ahead of time (say on the weekend) and freeze it raw in a zip-tight bag until you're ready to defrost it and toss it in the slow cooker. I'm a huge fan of freezer meals! They make a healthy lifestyle convenient and realistic.
I like to serve my meatloaf with a light vegetable, such as asparagus.
Find more healthy lifestyle hacks by visiting Healthy T.
Healthy Slow Cooker Meatloaf
Serves 9
Ingredients:
1 cup ketchup
1/2 cup fresh minced onion
2 T chopped fresh parsley
1.5 T brown sugar
1/4 tsp. salt
1/4 tsp. pepper
1 large egg, 2 whites
2 lb. lean ground beef
3/4 cup quick-cooking oats
1/2 cup fresh mushrooms
cooking spray
Instructions:
Combine 3/4 cup ketchup, onion, mushrooms, brown sugar, salt, pepper and eggs/whites in a large bowl – stir well.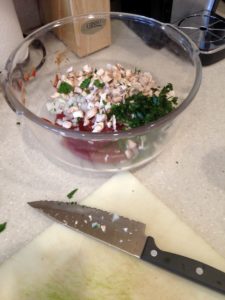 Add meat and oats until just blended.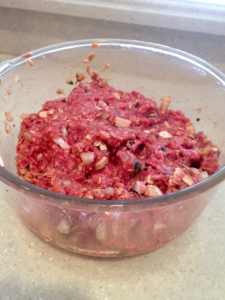 Shape your mixture into a ball  (yep, you can use your hands)
Coat your slow cooker with cooking spray and set on low heat.
Dump your meatloaf mixture into the slow cooker. Brush remaining 1/4 cup ketchup on the top of the meatloaf mixture. Cover with lid.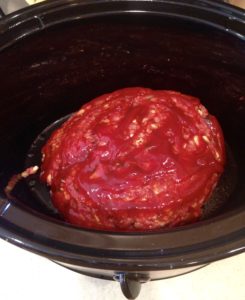 Cook for 3-4 hours (or until internal temperature reaches 160º F).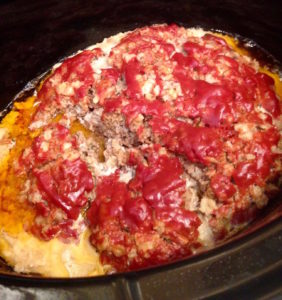 Cut into 18 slices. Pair with your favorite side veggie. Enjoy!!
Note: You can cut this recipe in half for a smaller group, or make it all and take advantage of the leftovers!
What side dish would you serve with slow cooker meatloaf?
Latest posts by Tarah Thorne
(see all)