The weather is cooling down, and with colder winds comes…THE SNIFFLES. You always forget how having that annual cold feels. You can't stop blowing your nose, and all you want to do is curl up in a warm blanket and sleep.
However, fall and winter are busy. You have to go to work, school, practice, rehearsal, Grandma's for dinner, and plan for the holidays. There's so much going on that you can't just wait for your cold to pass without doing anything to help it.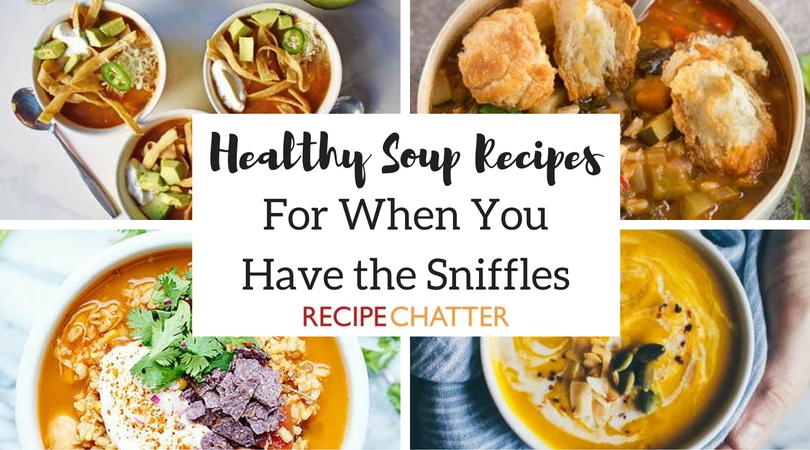 With all of these healthy soup recipes, your cold will disappear faster than you can say, "Where are the tissues?" And even if you aren't sick but want something that will warm you up on a cold night, then you can still enjoy these soup recipes.
One of the smartest things you can do this winter is make a big batch of soup ahead of time and freeze it for when you really need it. There will definitely be a time in the coming cold months when you feel under the weather or just don't have time to throw dinner together. But then, you remember that you have frozen soup that you made a month ago! All you have to do is heat it up, and before you know it, you'll be eating what feels like a hug in a bowl.
Vegetable Soup Recipes
Healthy Chicken Soup Recipes
Plus, did you know that you can lighten up many soup recipes by making a healthy substitute for half and half? Try it in your favorite creamy soup recipe!
What's your favorite soup recipe? Let us know below in the comments!
Latest posts by FaveHealthyRecipes
(see all)