Let's get one thing straight: If you've never tried Disney's world-famous Dole Whip (and Dole Whip Floats), you haven't lived.
There are only a select few places that you can find this delicious, tropical treat in Disney parks and the line is usually gigantic. However, it's totally worth it. It's been a year since I last visited Walt Disney World and I'm still craving Dole Whip. I made the mistake of only buying one while I was there and I've been kicking myself over it ever since. I'm not at all ashamed to admit that I'm obsessed with Dole Whip.
If you've never had it for, it's basically heaven in a cup. I'm not kidding. It tastes like a tangy pineapple/tropical soft serve that's floating in fruit juice. But honestly, that description doesn't even do it justice.
Bless the bloggers who have taken it upon themselves to create copycat versions of this Disney classic because I can't afford constant trips to Disney World and Disneyland to feed my addiction (as much as I would love to).
Our favorite recipe for Homemade Disney Dole Whip went viral on our Facebook page, so we thought we'd share it here with you! It may not be 100% the real thing (probably because it doesn't have that Disney magic) but it's so, so close. Really. Doesn't it look delicious?!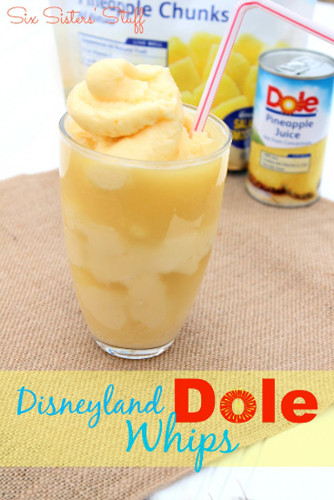 The famous Disney Dole Whip isn't the only great copycat Disney recipe that we've come across. Below are some of my other favorite homemade Disney dishes that you really should try!
Copycat Disney Recipes for Soup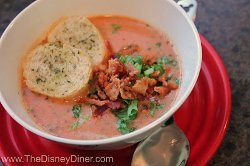 1. Disneyland Clam Chowder Copycat
2. Copycat Disney World Sci-Fi Dine In Theater BLT Soup (pictured) – What a mouthful!
3. Disneyland's Loaded Potato Soup Copycat
4. Copycat Disney World Canadian Cheddar Cheese Soup – Sounds tasty, eh?
Other Savory Copycat Disney Recipes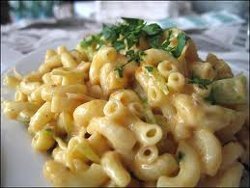 1. Make at Home Disney's 50's Prime Time Cafe Chicken Pot Pie – So retro!
2. Copycat Disney World Cream Cheese Mashed Potatoes
3. Copycat Disney World Biergarten Macaroni Salad (pictured)
4. Knockoff Walt Disney Chili
5. Homemade Disney Cornbread
Copycat Disney Recipes for Dessert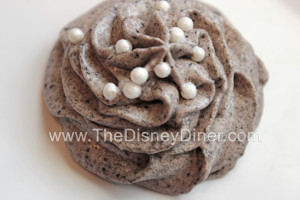 1. Beauty and the Beast-Inspired "The Grey Stuff" (pictured)
2. Sleepy Hollow Funnel Cake Copycat
3. Copycat 50's Disney Diner Milkshakes – Love it!
4. Imitation Disney's Caramel Apple Pie
5. Homemade Disney Apple Pie Caramel Apples
Which of these copycat Disney recipes will you try first?
Latest posts by AllFreeCopycatRecipes
(see all)