Homemade food gifts are a wonderful way to say that you care about someone. There's no good reason why you shouldn't give a food gift, presuming you are familiar with the recipient's diet and potential food allergies. Giving food as a gift is a fun way to keep down your Christmas spending, while still putting forth effort and love. Desserts in a jar have experienced a huge burst of popularity lately, probably because they are adorable and are incredibly easy to move around (they come right in a container, after all). You don't have to confine yourself to a pie in a jar to have a really fantastic holiday gift. There are lots of creative food items that make great gifts out there, and it doesn't take much effort to hunt a few down.
My mom is a huge believer in the holiday food gift.  Every year, she will take a day off of work and spends the day making sugar cookies covered in red and green sprinkles, that she then places in little bags tied shut with ribbon. She makes so many cookies that she literally hands them out to almost every person who interacts with my family, no matter how tenuous the connection. Her hairdresser and the mailman receive a bag of cookies without fail every year, as did teachers and bus drivers when my brother and I were in school.
What I learned from my mother's obsessive gifting is that food gifts are all about presentation.  Sugar cookies aren't hard to make, but everyone assumed that she had gone to a lot of effort just to bake for them.  Dress up your food with a ribbon or a cute box lined with wax paper, and you've suddenly created a stunning gift that will easily impress any recipient.  Creating a cake or cookie mix is a perfect gift for college students, bachelors, or people who aren't baking fiends.  Chung-Ah from Damn Delicious has a fantastic recipe for holiday M&M Cookies in a Jar.
The advantage of mixes like this one is that they are easy to put together, so you can make quite a few in one quick sitting, if need be.  There are other types of mixes that you can put in a jar though.  Make this Hearty Bean Soup Mix from Georgia at The Comfort of Cooking as a companion gift and you've created an entire meal in a pair of jars.
If you're like me and don't have a ton of empty jars sitting around your kitchen, making a completed food item is a great option.  One of the best food gifts to make at the holidays is candy.  Make a quick treat like a batch of fudge or chocolate truffles and wrap them up in a clear bag.  Find a cute or elegant recipe, grab some ribbon, and a couple of festive bags. You can dress up almost any dessert in this fashion, so the choices are endless.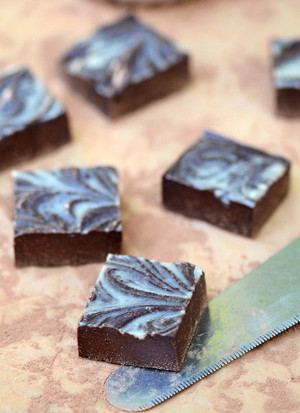 Christmas cookies, peanut butter cups, and cake pops are all desserts that are easily packaged and give you lots of room to exercise your creativity. You don't just want to hand your recipient a stack of plain cookies. Wrap the cookies in wax paper and place them in a cute box. Cookies can also be used in the old bag and ribbon trick, but be careful which recipe you use. A crumbly cookie will not hold up well in a bag without any support.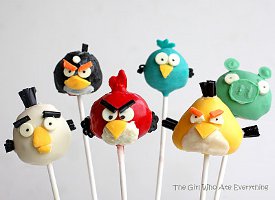 Decorating the dessert is important too.  If your food looks great and comes in a cute package, you're in the clear.  Giving food gifts is a simple way to stand out at the holidays with a sweet handmade gift.  As long as you put a little extra time into creating something special.
What's your favorite type of food to receive during the Holiday season?
Latest posts by FaveGlutenFreeRecipes
(see all)