Print This Post
If you want to treat yourself this Easter, we won't tell no bunny. In fact, that's the beauty of easy dessert recipes – you don't have to share unless you want to! In the case of these Easter dessert recipes, you'll want to keep them all to yourself. Avoid all the weird Easter candy out there and opt for delicious spring treats that will make the whole family smile. There's a whole lot out there besides carrot cake (though we have a lovely collection of carrot cake recipes, if that IS what you're looking for.)
The key to spring desserts is light, creamy, fruity flavors. There's an assortment of Easter dessert recipes with smooth textures to cleanse your palette after a hearty Easter ham. Many of these desserts double as fruity sides to round out your Easter menu. Treat yourself to some sweet spring flavor!
Pineapple, strawberry and banana are coming back into season, so take advantage of them with these great recipes. If you have a different kind of sweet tooth, check out this creative way to make a homemade Easter dessert if you have a lot of candy: Leftover Easter Candy Bark.
These wonderful Easter dessert recipes are quick as a bunny, and sweet as spring.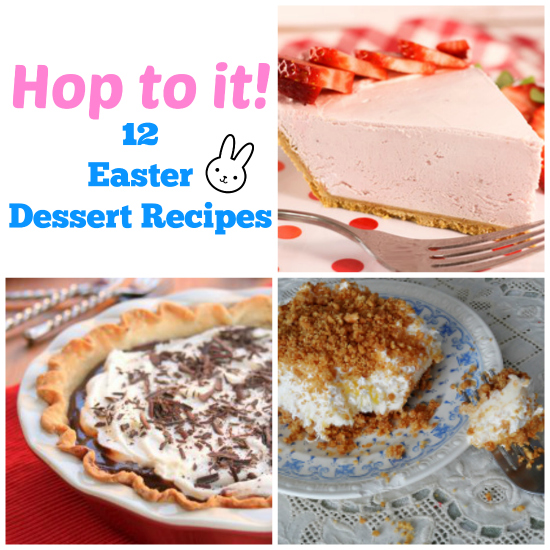 Hop to These 12 Easter Dessert Recipes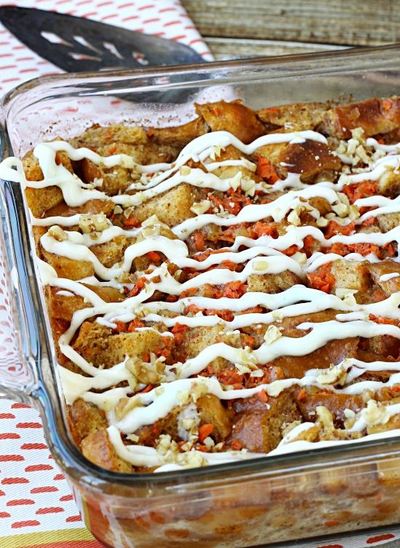 Can't get enough? Check out our entire collection of Easter dessert recipes!
RecipeLion is dedicated to the best recipes and cooking tips. From quick and easy dinner recipes to new and exciting dessert recipes, we find and deliver the best recipes from all over the web. Plus, we feature free product reviews and giveaways of all the latest and greatest products including cooking gadgets, cookbooks, food, and more. RecipeLion is a wonderful online resource for cooks of all skill levels.
Latest posts by RecipeLion (see all)
Print This Post