Have you ever made a casserole that you were super excited about, but then it didn't turn out that well? It's not your fault! You didn't have these expert tips to help you out. AllFreeCasseroleRecipes has brought you 10 things you can do to make the perfect casserole. These are great guidelines for beginning cooks to follow, but they are also good reminders for cooking veterans. Some of these words of advice are not well-known. For instance, did you know that you shouldn't cook your pasta all the way if you're baking it? Read about this and more. Plus, we've rounded up six delicious casseroles for you to try.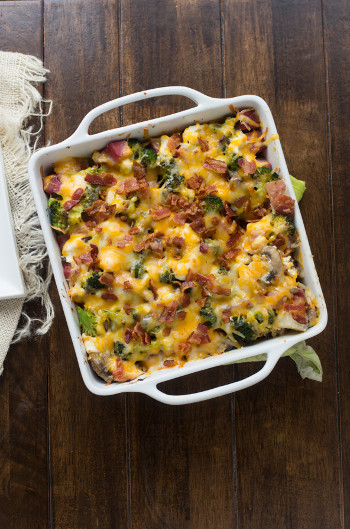 1. Follow the recipe exactly.
It may be hard to resist the temptation to improvise by adding, substituting or using less of ingredients. However, this can lead to some weird flavor combinations or things not tasting quite right. If you want it to turn out perfectly, follow the recipe exactly as it's written. Resist the urge to be creative. We know it sounds awful, but unless you're a seasoned chef, you may throw off the delicate balance of deliciousness.
2. Remove extra moisture.
If you're using frozen vegetables, pre-cooking them helps a bunch because you get rid of extra moisture that can make your casserole soggy. Also, drain meat after browning. No one likes a soggy casserole!
3. Don't completely cook your pasta.
This sounds counter-intuitive, but you'll be amazed at how much better your pasta bakes come out. Cooking pasta all the way before adding them leads to mushy pasta. Cook your pasta a little bit firmer than al dente and let it cook the rest of the way in the oven.
4. Bring your casserole to room temperature.
Yes, it is super convenient to take a casserole out of the freezer and stick it straight into the oven (don't do this with glass, though, because it could crack!). However, this can result in overcooked food or unevenly cooked food.
5. Know when and how to cover your casserole.
Leave your casserole to bake uncovered if you want a crispy crust on the top. Do this if you're using a breadcrumb topping or something similar. Cover it if you don't want it to be as crispy. If you're putting an aluminum cover on your casserole, spray the underside with cooking spray so that nothing sticks to it.
6. Know your bakeware.
Casserole dishes of different materials can alter the cook time of your casseroles. Stoneware and ceramic dishes tend to take longer to heat up than glass or metal. You may need to add 10 or so minutes to your cook time. Conversely, be wary of overcooking in glass or metal dishes.
7. Use the correct size of bakeware.
If the recipe specifies a dish size, use it. This may be a no-brainer, but this is just a friendly reminder. If a dish is too full, the yummy contents of your casserole can seep out. Surprisingly, if a dish is too empty, your food can dry out. A good rule of thumb is to use a dish that is 3/4 full once everything has been added to it.
8. Casseroles tastes better if made ahead and eaten the next day.
This tip makes it easy to get food on the table, plus it tastes better. What's not to love? If you make your casserole ahead of time, let it sit in the fridge overnight and then bake it, it will taste better. The extra day will allow it to develop deeper flavors.
9. If you're downsizing a recipe, do it correctly.
We've all been there. You want to make something yummy, but don't want to make an entire casserole for yourself. So you kind of just eyeball measurements until they look like they're enough for one person. Save yourself the time and effort by using a recipe converter that will cut a recipe down to the correct size.
10. Freeze your casserole properly.
Do freeze your casserole leftovers, but remember that that they will only last up to three months in the freezer. If you're making a casserole ahead of time and freezing it, the same rule applies, but it would help if you added any dairy products or fresh herbs after it's defrosted.
Now that you've got expert tips on how to make the perfect casserole, let's get cooking!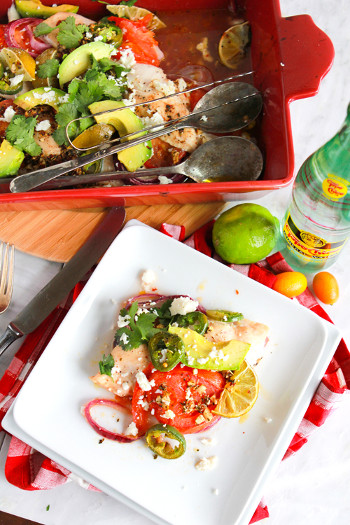 Sante Fe Chicken Tortellini Casserole
Mexicana Chickana from Cheeky Kitchen (shown)
BEEF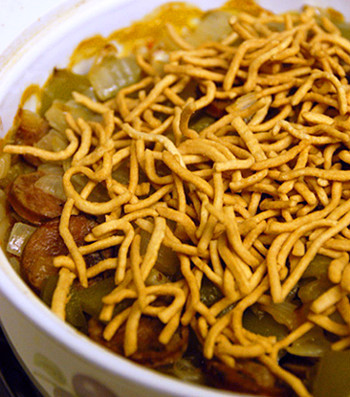 Mini Meatball Sub Casserole
California Chop Suey Casserole from Appetite for China (shown)
PASTA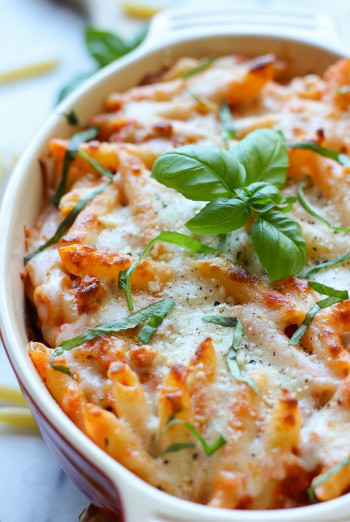 Pesto Pasta Casserole
Red Pepper Pasta Bake (shown)
What are some other tricks and tips that you use to make casseroles?
Latest posts by AllFreeCasseroleRecipes
(see all)