Frosting is about to become very popular in the dessert world over the next few weeks. For one thing, children are starting to go back to school. This essentially means that moms everywhere will be looking for frosting recipes to decorate cupcakes for their child to bring to class, especially on birthdays. After all, if we remember correctly, cupcakes were the most popular classroom birthday treat when we were growing up. How do you make cupcakes without frosting?
Secondly, the holiday season is going to be here before we know it. We've already made it to the middle of August, which means Halloween is less than two months away! So, with all of the frosting occasions coming up in the near future, do you know how to choose the right frosting to use?
If it makes you feel any better, very few people know how to choose the right frosting for their dessert. We ourselves had to actually look a few things up. But, now that we here at TheBestDessertRecipes.com have educated ourselves on frosting, we want to impart that knowledge on all of you!
Tip #1: When in doubt, use whipped cream or buttercream frosting.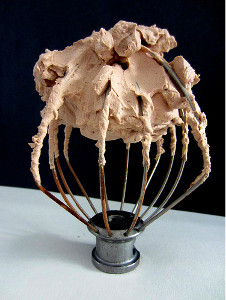 These two kinds of frostings are the most versatile. They complement every flavor of cake or baked good that you can think of. Plus, they're pretty easy to flavor, especially the whipped cream frosting. All you need to do with whipped cream frosting is add a bit of extract and you can make it taste completely different. These two kinds of frosting are also the cheapest to make.
Check out these whipped cream and buttercream frosting recipes from our site:
Buttercream 101
Cake Batter Whipped Cream
Red Velvet Buttercream
Hot Chocolate Whipped Cream
Tip #2: Cream cheese frosting goes great with red velvet cake and carrot cake.

When figuring out how to choose the right frosting for your dessert, you first need to ask yourself how sweet you want your dessert to taste. If you think your dessert is sweet enough already, or if you're not in the mood for a super sweet treat, you may want to use a cream cheese frosting instead. They provide a nice balance to sweet desserts and also bring out flavor depth.
Check out these desserts that have great cream cheese frosting recipes:
Fudgy Nutella Brownies with Cream Cheese Frosting
Unbelievable Frosted Pumpkin Bars
Tip #3: If you want to put fun shapes on your cupcakes or dessert, use fondant.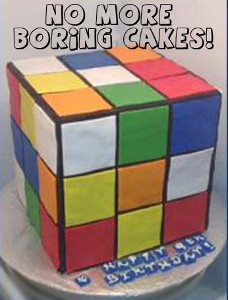 Fondant is like a sugar dough that works great when it comes to decorating. When using fondant, you'll still want to consult our guide on how to choose the right frosting because it's best used as decoration. While it may save you time, covering your dessert with a thick slab of fondant will cost you a pretty penny and will make your dessert not taste as good as it should (although, marshmallow fondant does taste better than regular fondant).
Save a few bucks and check out our homemade fondant recipe:
Easy Homemade Marshmallow Fondant
While you're at it, take a look at these other frosting recipes from bloggers around the web:
The Perfect Chocolate Buttercream by Juniper Cakery
Lemon Coconut Whipped Cream by The Talking Kitchen
Fluffy Brown Sugar Icing from I Wash, You Dry
What is your favorite frosting/dessert combination?
Latest posts by TheBestDessertRecipes
(see all)