Cornbread is an essential part of any Southern meal. Cornbread appears to be simple but it can actually be quite tricky to make a quality batch of cornbread. Lucky for you, we have compiled some of our favorite tips and tricks for making a perfect batch of cornbread every time.
Possibly the greatest thing about cornbread is that it goes well with just about anything. Cornbread can be served with lunch, dinner, and even breakfast. A hearty slice of cornbread also makes a satisfying snack, while drizzling cornbread with honey can be the perfect sweet treat. Because cornbread is so versatile, being able to make cornbread well is an invaluable skill.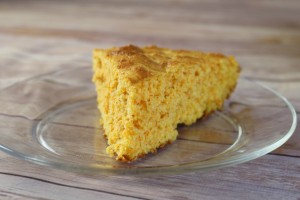 Tips and Tricks for Making Cornbread
Don't just preheat the oven; preheat your cast iron skillet as well. Pouring the cornbread batter into a skillet that is piping hot will help a crispy crust start to form right away.
Use bacon fat. The recipe we made used a combination of butter and vegetable oil, but you can grease the skillet with leftover bacon fat for an amazing flavor.
Make it interesting. Adding frozen corn kernels that have been defrosted to the batter will make the texture more interesting. Everyone will love that each bite of cornbread is bursting with sweet bits of corn.
Make it Yankee-style. You can easily make a cornbread that is more "cakey" by increasing the amount of flour and decreasing the amount of cornmeal used. You can also increase the amount of sugar used to make it sweeter.
Now that you know some great tips and tricks for how to make cornbread, it's time to get in the kitchen and get cooking! Here are some of our favorite easy cornbread recipes: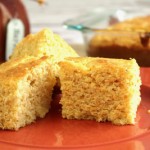 What is your favorite dish to eat with cornbread?
Latest posts by FaveSouthernRecipes
(see all)