Spring is the perfect time to get the family together around the dinner table to share a homemade meal and spend some quality time together. When I think of family dinners, I think of classic comfort food that my mom used to make – like chicken casseroles, lasagna, and meatloaf! Especially during the rainy and windy months, nothing beats a plate full of homemade meatloaf, mashed potatoes, and whatever vegetable I have on hand. It's the kind of old-fashioned meal I grew up on. I used to help my mom measure out the ingredients then mix the meat mixture with my hands.
Now, whenever I need a quick and easy dinner recipe I pull out my mom's recipe for meatloaf. To make it even easier for the days when I'm too busy to make dinner after work, I use this recipe for Magic Slow Cooker Meatloaf! I can throw it all in my slow cooker in the morning and come home to it ready to serve. This is also a great recipe to serve on hot days when you are not wanting to turn the oven on and heat up your kitchen. Your slow cooker allows you to cook a hot meal without heating up your electric bill too. Your house can stay on the cool side while you allow yourself to eat a hot and delicious meal to finish off your day. What could be better! This recipe will be a winner with your family every time.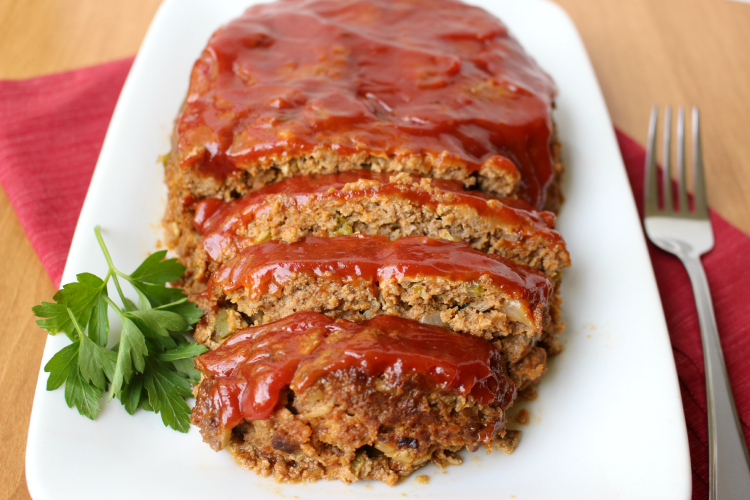 Meatloaf Comes Out Moist and Tasty from Your Slow Cooker
Making meatloaf in the slow cooker pretty much guarantees that it doesn't get dried out, but it still keeps its form so you can easily slice it! If you want to prepare a full meal in your slow cooker, consider adding peeled and chopped potatoes and vegetables to the mix. Simply place the potatoes and vegetables in the slow cooker surrounding the meatloaf, and cook for the same amount of time until they're tender and the meat is no longer pink.
Turn to this Magic Slow Cooker Meatloaf next time you want to gather your family around the dinner table with a comforting meal that couldn't be easier to make!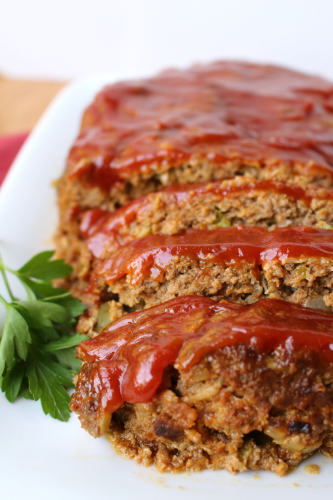 Ingredients:
2 pounds ground beef

1

/

2

cup chopped green peppers

1

/

2

cup chopped onions
2 eggs
1

1

/

2

teaspoon salt
1 cup Ritz cracker crumbs
1 1/2 cup ketchup, divided
1 teaspoon yellow mustard
1/4 cup brown sugar
Instructions:
In a medium bowl, mix together ground beef, green pepper, onion, eggs, salt, cracker crumbs, and 3/4 cups of the ketchup. Use a spoon or your hands to incorporate the mixture.
Line your slow cooker with aluminum foil and spray with non-stick spray. Shape the meat mixture into a loaf and place in slow cooker.
Cook on LOW for 6-8 hours. In the last 15 minutes, mix together remaining ketchup, mustard, and brown sugar and spread on top of meatloaf. Let cook for remaining 15 minutes.
Let cool, slice, and serve.
What's your family's favorite weeknight dinner?
Latest posts by RecipeLion
(see all)