'Tis the season for homemade gifts! Edible gifts are always popular around the holidays, and homemade fudge is no exception. Making gifts at home adds the perfect personal touch that you're always searching for, and is a thrifty way to get through that dreaded holiday shopping list. The editors of AllFreeSlowCookerRecipes are of the opinion that edible treats make the best homemade gifts, which is why we're showing you how to make fudge in your slow cooker!
Whether you're making it as a gift, as a treat for the kids (or yourself), or as part of a dessert spread for a holiday party, making fudge in the slow cooker couldn't be easier or more fun. Traditionally, a chocolaty mixture is heated to its boiling point, chilled in an ice bath, poured onto a pan to cool and set, and then cut into bite-sized pieces. Because this way doesn't involve any hot boiling liquid, your kids can get in on the action, not to mention it will free up your stove top for other things.
Below, we've listed out 5 easy steps for making slow cooker fudge. Try this easy recipe, and give the gift of delicious homemade fudge this holiday season!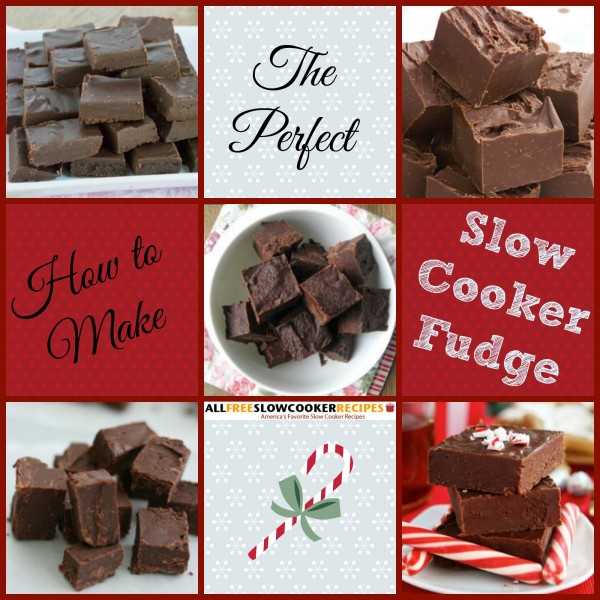 The Perfect Slow Cooker Fudge in 5 Easy Steps
For this recipe you'll need:
3 cups semi sweet chocolate chips
1 (14-ounce) can sweetened condensed milk
1 teaspoon pure vanilla extract
1 tablespoon salted butter
cooking spray to spray down the crock
parchment paper or non-stick foil to line a 9 x 9 baking pan
4-quart slow cooker
Step 1
Spray the inside of your slow cooker with non-stick cooking spray.
Step 2
Dump all your ingredients into the slow cooker and cover.
Cook on HIGH for 1 hour or on LOW for 2 hours.
Step 3
Stir every 30 minutes, until chocolate liquifies.
Step 4
Spread the liquified mixture out on your lined baking pan.
Step 5
Chill in the refrigerator overnight (or at least 4 hours).
When set, cut your fudge into bite-sized squares and enjoy!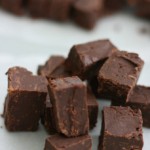 *Adapted from How To Make Perfect Fudge in the Slow Cooker by Stephanie O'Dea.
Craving more fudge recipes? Try these:

Do you have a homemade holiday gift specialty?
Latest posts by AllFreeSlowCookerRecipes
(see all)