It's amazing how many different ways you can cook chicken, but rotisserie really seems to be the best way. Most people buy rotisserie chicken in the grocery store—it's just easier than roasting it on a spit in your own home. (Although if you do make it at home, more power to you!)
The great thing about cooking chicken rotisserie-style is that it cooks very slowly. This gives the skin wonderful, crispy texture. It also makes the meat inside tender and flavorful. Best of all, lots of the fat just melts away, so it's healthier for you than fried chicken.
If you want to eat it plain, rotisserie chicken is definitely delicious enough to do so—even better with a side of potatoes! However, if you're looking to change things up, or you want easy chicken recipes to use up your leftover rotisserie chicken, we have some great ways.
Do You Know How to Cook Rotisserie Chicken?
Besides the traditional route, which requires a rotisserie attachment to your grill, you can also slow cook a rotisserie chicken! You may want to brine it beforehand. Here are our recipes: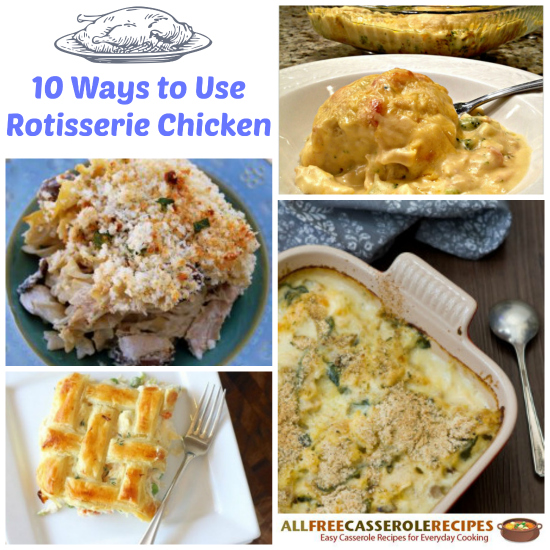 10 Ways to Use Rotisserie Chicken
3-Step Rotisserie Chicken Salad
Easy Dump and Bake Chicken Casserole
Rotisserie Chicken Noodle Soup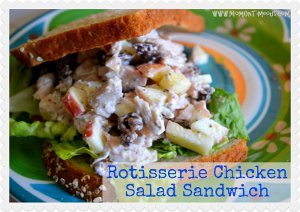 French Fried Onion Chicken and Rice Casserole
Rotisserie Chicken Noodle Casserole
South American Chicken Casserole
Chicken Cheese Cauliflower Casserole
What's your best tip for cooking chicken? Let us know below in the comments!
Latest posts by AllFreeCasseroleRecipes
(see all)