It's officially May, which means that the flowers are blooming, the birds are chirping and the weather is finally getting warmer. And there's no better way to enjoy a beautiful, sunny day than with a big bowl of ice cream.
Worried about all those calories? Fear not! FaveHealthyRecipes.com has provided 10 healthy ice cream recipes that won't add any inches to your waistline (perfect for swimsuit season!).
We have a variety of different ice cream recipes for you to choose from. We've got ice cream cakes, ice cream pies, and of course, old-fashioned bowls of homemade ice cream. No matter what you're craving, at least one of these frozen desserts should satisfy your sweet tooth.
10 Healthy Ice Cream Recipes for Warmer Weather
Circus Animal Ice Cream Cake: Go back to your childhood with this nostalgic frozen treat that combines some of ouanimal crackers, white chocolate and vanilla ice cream.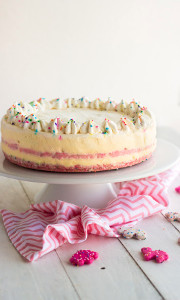 Guiltless Banana Split in a Jar: Take advantage of the fresh fruit that's available during this beautiful weather!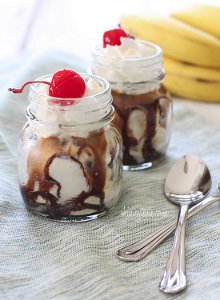 Low-Fat Vanilla Frozen Yogurt: This recipe uses all-natural ingredients, and tastes just as creamy and heavenly as regular ice cream.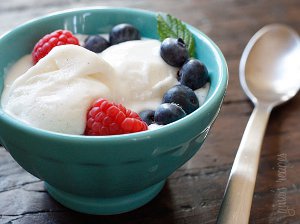 Skinny Mexican Ice Cream: Fried ice cream without actually frying it? It can be done!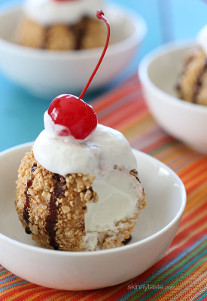 Strawberry Cheesecake Ice Cream: This delectable dessert from Namely Marley sounds sinful, but it's surprisingly healthier than most ice cream recipes.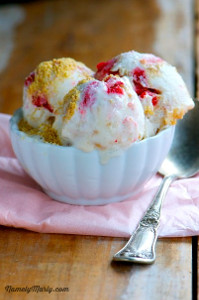 Lightened-Up Peanut Butter Ice Cream Cake: A cookie dough crust, chopped peanuts and chocolate chips? Mmmm!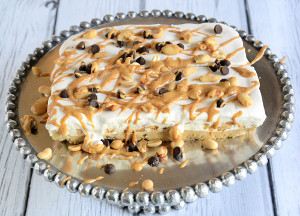 Low-Fat Chocolate Chip Fro-Yo Sandwiches: These treats are perfect to enjoy outside on a warm afternoon.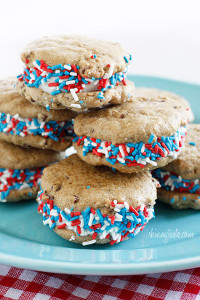 Toasted Coconut Banana Ice Cream: Can't go on vacation this year? Enjoy the fruity, tropical flavors of the islands in the comfort of your own home with this delicious recipe from Kleinworth & Co.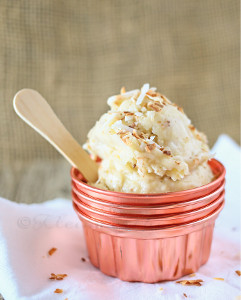 Rocky Road Ice Cream Pie: This rich, chocolatey dessert will satisfy anyone's sweet tooth.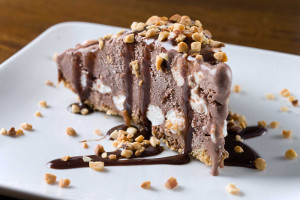 Skinny "Ice Cream" Sundae: Technically, this recipe isn't ice cream – it's actually frozen bananas. But it's so smooth, creamy and delightful that you won't be able to tell the difference!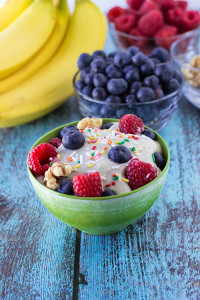 Win a Cuisinart Ice Cream Maker!
Have any ice cream recipes you'd like to try? This week, we're giving away a free Cuisinart ice cream maker to one lucky individual. You can make your own ice cream in 20 minutes or less!
The deadline to enter this contest is Sunday, May 11, 2014 at 11:59:59 P.M. EST. Click here to read a full review and enter to win!
Which ice cream recipes are you looking forward to indulging in?
Latest posts by FaveHealthyRecipes
(see all)