When you get the hankering for some good ol' fried chicken, there's nothing quite like hopping in the car and zipping down to your closest KFC. However, sometimes you're in an unlucky situation where there isn't a KFC restaurant nearby! These KFC recipe copycats will make sure you don't have to go another day without your favorite chicken, coleslaw, and mashed potatoes.
In fact, you might just find a new dish to fall in love with as you browse these 9 KFC Recipe Copycats to Satisfy Your Cravings. Now that you have the best of the KFC menu at your disposal, you'll never have to look for tasty Southern chicken recipes again.
These quick and easy KFC recipes have enough options to please everyone in the family.
You'll soon find that when you take the time to whip up a favorite dish the old-fashioned way, the taste is even better than you could ever have imagined.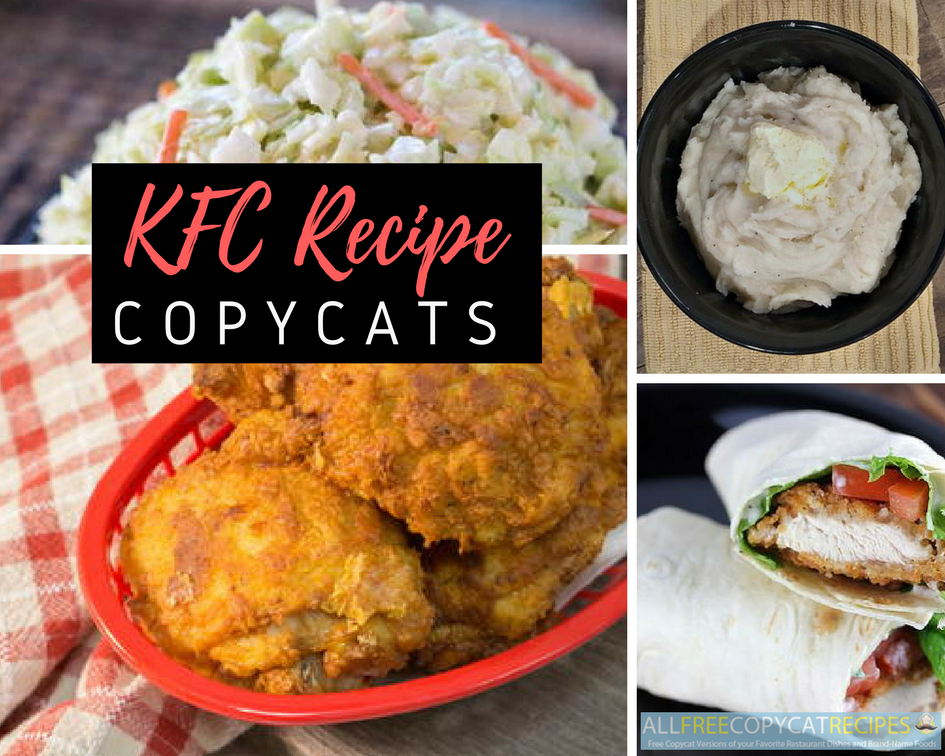 9 KFC Recipe Copycats to Satisfy Your Cravings
The best thing about these recipes is that they are only a small taste of the delicious dishes that can be found in the AllFreeCopycatRecipes collection of 17 KFC Copycat Recipes for You. It features even more KFC recipe favorites that aren't included here.
Below are the recipes that we think are the absolute best, so be sure to give them all a try!
And be sure to VOTE for your favorite restaurant in our poll, Team KFC vs. Team Cracker Barrel, to represent your Southern-fried pride!
What is your favorite KFC menu item? Tell us below!
Latest posts by AllFreeCopycatRecipes
(see all)