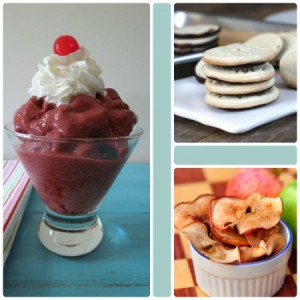 My son couldn't wait for summer vacation. It's all I heard about ever since he went back to school after spring break. After listening to him count down the days till summer, I even became excited for the break!  Unfortunately, I have a grown-up job that doesn't allow me to take a three month vacation.  One good thing about summer is all of the delicious summer recipes that I can make. Now that he's home, I'm realizing how much this kid can eat!  He'll come home from day camp and snack for hours if I'd let him. To combat this issue, I've decided to make homemade snacks that he can eat without ruining his dinner. These kid-friendly recipes includes a few healthy snacks, cool summer favorites, everyone's favorite cookies, and my own favorite cheesy snacks. These options are much better than what my nine-year-old son can come up with. If I let him choose, his kid-friendly recipes will include a pile of candy, a family-sized bag of chips, mountains of chocolate, and a few sodas. That's what he considers a balanced diet. The best news is that your kids can help make these kid-friendly recipes. Instead of sitting in front of the television or playing video games, they will have an educational and fun activity to occupy their time. So, be creative and have fun! These kid-friendly recipes are parent-approved,and your kids will absolutely love them!
Kid-Friendly Healthy Snacks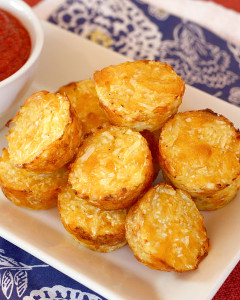 1. Baked Cauli-Tots (shown above)
3. Cherry Surprise Frozen Dessert
Summertime Cookies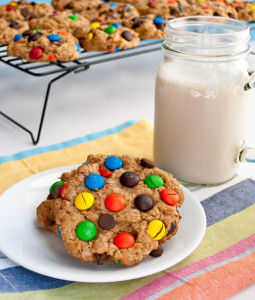 1. 4 Step Monster Cookies (shown above)
2. Copycat "Thanks A Lot" Girl Scout Cookies
4. Summer Dashboard Chocolate Chip Cookies
Cool Summer Favorites
1. Chocolate Strawberry Soft Serve
3. Quick and Easy Frozen Yogurt (shown above)
My Favorite Cheesy Snacks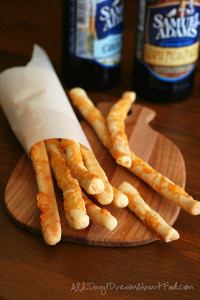 1. Crispy Cheddar Cheese Straws
2. Ultimate Mozzarella Sticks (shown above)
3. Gooey Cheese-Stuffed Tater Tots
What was your favorite summertime snack as a kid?
Latest posts by FaveGlutenFreeRecipes
(see all)