Most of us have been invited to a potluck. When I get my invitation, I'm super excited and then it hits me. What do I bring? There are the staples, the cliche dishes that everyone seems to bring to every potluck: lasagna, Caesar salads, brownies, chocolate chip cookies….the list goes on. No one (at least not in my circle of friends) ever seems to come up with new and original recipes for a potluck.
Until now that is. We here at FaveGlutenFreeRecipes.com have a plethora of awesome gluten-free recipes that are perfect to bring to your next potluck party. These recipes are sure to shake the menu up a bit from all the mundane dishes that you've brought the last time. Surprise your friends with some awesome food that is as tasty as they are healthy and wake up your boring potluck routine. Tell the lasagna you'll make it another time.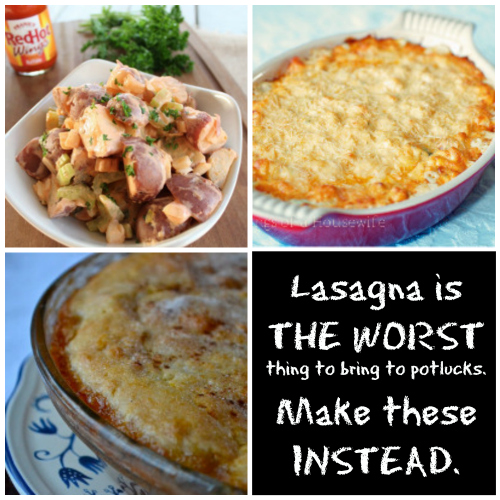 Great Potluck Party Recipes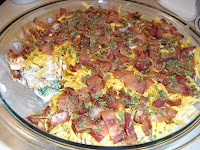 Instead of lasagna, switch things up and create this awesome pasta salad. You get all the great things about lasagna—pasta and layered goodness—with the added bonuses of bacon and not having to keep it warm. Your friends and family are going to go back for thirds after just one taste of this delicious recipe.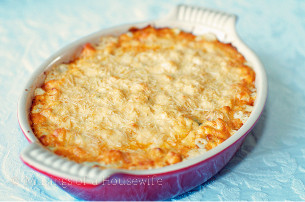 Buffalo chicken always seems to turn up in one form or another at my potlucks. This is my personal favorite. It's got just the right amount of heat from the hot sauce, and the blue cheese gives it a great tang. This wonderful dip is also creamy and perfect in every possible way. Serve with some gluten free bread or crackers or chips and watch as it disappears.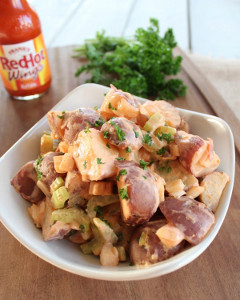 This is not your mom's potato salad. Sure, the original is good, but when you want to impress your guests and jazz up an otherwise ordinary potluck, this awesome gluten free potato salad recipe is guaranteed to stand out.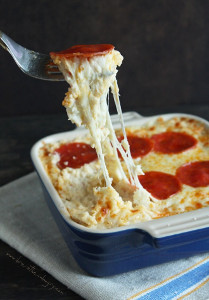 This. This is definitely what you should bring instead of lasagna. If you always bring the main dish (and especially if that main dish is always lasagna), then throw a curve ball to your friends and family and serve this amazing casserole recipe. What's the secret ingredient, you ask? Follow the recipe to find out!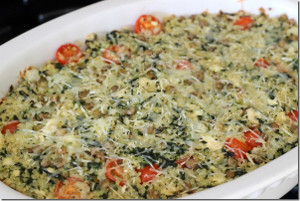 This light and fresh dish will be a welcome change to heavy, overloaded pasta. The fresh tomatoes, light mozzarella, and fluffy quinoa combine to create a superb dish that will definitely have people coming back up for more. Your friends and family will be impressed by this casserole.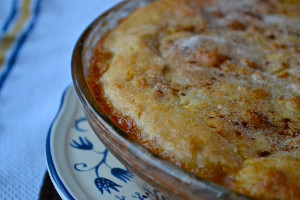 This recipe is like Grandma used to make, except for the fact that it is completely gluten-free. (Unless your grandma was gluten-free before it became popular, in which case, go Grandma!) This apple dessert recipe is bursting with sweetness and is topped with a wonderful crust that will make your potluck guests super happy.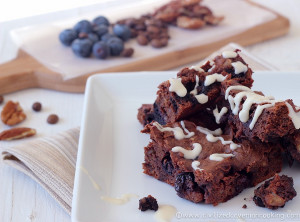 Ever get a craving for blueberries, coffee, and chocolate at the same time? Yea, me too. This amazing recipe will combine these three flavors together in a way that will blow your mind. Forget your typical, boring brownies that everyone brings to potlucks; this dessert recipe is guaranteed to bring a smile to everyone's faces with their unique taste.
Want even more recipes for your potluck?
Autumn Zucchini Pasta with Roasted Pumpkin from Inspirialized
Butternut Squash Mac and Cheese from Hidden Fruits and Veggies
Sweet Potato Nachos from Making Thyme for Health
Tiramisu Brownies from Eat. Drink. Love.
When was your last potluck, and what did you bring?
Latest posts by FaveGlutenFreeRecipes
(see all)