With all of the excitement of the Superbowl and the decorating of the house with appropriate fan gear, stocking the party with appetizer recipes might have slipped the mind. If that's the case, don't worry, RecipeLion is here with all of your party food needs.
We gathered some of our favorite last second appetizer recipes that will keep you full as you root for the NFC or the AFC champions. We've collected some delicious, cheesy dips and some finger foods that will have you going back for more. So, score a touchdown with your friends and treat them to some delicious homemade appetizers. It's not football unless you're yelling at the TV, or crying, with a mouth full of food. At least you know you can take pride in the wonderful appetizer recipes that you have in front of you.
From cheesy dips, to mouthwatering chicken wings, our party food will get you through the first quarter to the last. We made sure to provide you with a variety of different appetizer recipes so you don't get tired of a single one. This isn't a day to worry about carbs or count calories. This is a day to eat as much as you can and enjoy yourself while watching the big game. Eat up and we hope your team wins.
Appetizer Recipes for the Big Game
Recipes from top left to right: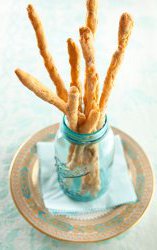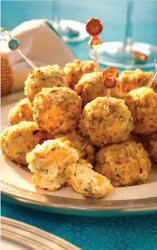 Latest posts by RecipeLion
(see all)