Boo! And not because we're enjoying spooky things anymore – Halloween is over. 🙁 This is the other kind of boo. Boo to huge amounts of leftover Halloween candy that we just can't deal with. You know you're going to be eating Halloween candy until Christmas, at this rate. (Was it just my neighborhood, or were there less trick-or-treaters this year?)
Thankfully, easy dessert recipes come to the rescue by re-purposing your Halloween candy into works of art. Who says you have to eat it fun-sized? Combine all those little Kit Kat bars into Kit Kat Cheesecake Brownies. Isn't this life-changing? It's awesome what you can do with leftover Halloween candy.
At TheBestDessertRecipes.com, we have plenty of amazing dessert recipes to turn that "Boo!" into a "Whoo!" Prepare to be amazed.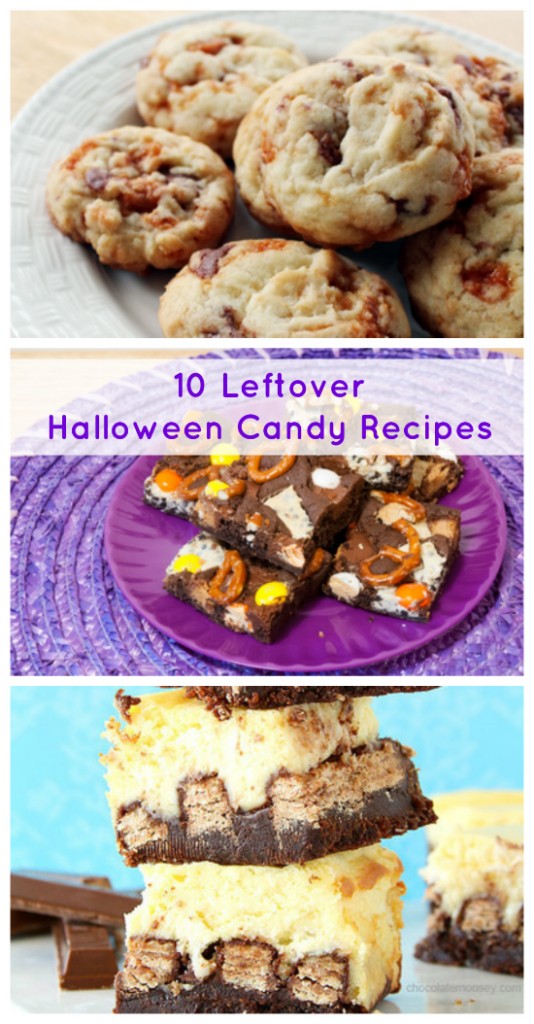 10 Leftover Halloween Candy Recipes
What kinds of leftover Halloween candy do you have?
Latest posts by RecipeLion
(see all)