I've mentioned before that I'm not the biggest chocolate dessert recipe fan. While I know that chocolate is a gift from the gods, it just doesn't do much for me. I honestly prefer vanilla desserts over chocolate desserts.
That being said, I prefer lemon dessert recipes over vanilla desserts. And, potentially, over all other desserts. I'm a gal with an extremely fruity taste. It doesn't matter what you put in front of me; if I have to choose between a fruity dessert (preferably lemon) and something else, I'll pick the fruity one every time.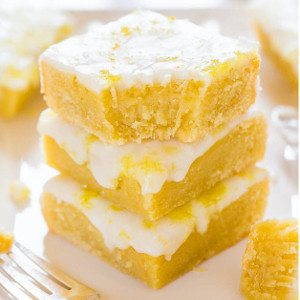 In other words, if I had to rank the flavors from my all time favorite to my third favorite, my definitive ranking would be:
Lemon Desserts
Vanilla Desserts
Chocolate Desserts
Lemon desserts just have such a memorable and mouth-watering flavor, don't they? They can be sweet, tart, subtle, in your face, refreshing… I know, I know: it sounds like I'm rambling. I just love lemon dessert recipes so much. Sue me. 😉
I'm going to go on the record and say that the best easy dessert recipes are lemon-flavored. I really do think that the delicious dessert recipes below prove my point. Be sure to sound off in the comments if you think I'm wrong!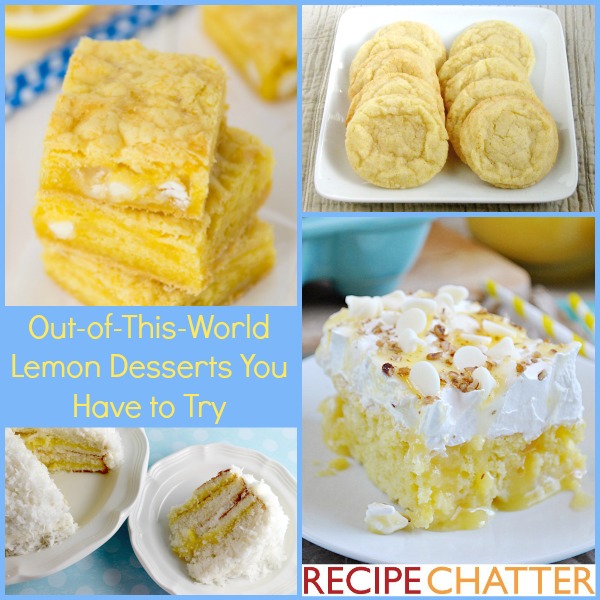 Lemon Coconut Cake
2-Ingredient Lemon Bars
Grandma's Prized Lemon Crazy Cake
Soft and Simple Lemon Sugar Cookies
Luscious Lemon Lemonies
Lovely Lemon Bundt Cake
Insanely Easy Lemon Gooey Bars
Copycat Starbucks Lemon Loaf Cake
Ma's Classic Lemon Bars
Lemon Lush Lasagna
No-Bake Lemon Cream Pie
Luscious No-Bake Lemon Cheesecake Bars
Granny's Lemon Buttermilk Pound Cake
Homemade Olive Garden Lemon Cream Cake
Copycat Lemon Neiman Marcus Bars
Lovely Lemon Poke Cake
Linda's Lemon Custard Pie
Luscious Lemon Coconut Bars
Lemon Blueberry Sunshine Cake
Lavish Lemon Pie Bars
Our list of the best dessert recipes with lemon wouldn't be complete without these tasty blogger recipes!
Lemon Poppy Loaf Cake from Pixels and Crumbs
Lemon Sponge Pie from Blogging with Apples
Limoncello Cupcakes with Limoncello Frosting from Homemade Hooplah
Italian Lemon Knot Cookies from She Loves Biscotti
Lemon Blueberry Fluff Bars from Willow Bird Baking

If you're now craving citrus-y treats, perhaps you'll want to take a peek at our orange creamsicle desserts! I'm not kidding when I say that they taste like childhood dreams.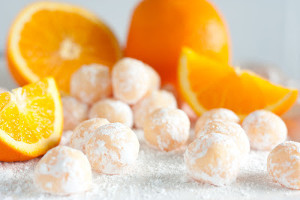 If you had to rank vanilla, chocolate, and lemon desserts, what would your final ranking be?
Latest posts by TheBestDessertRecipes
(see all)