Fourth of July is just around the corner! There will be stacks and stacks of grocery store displays with fattening cookies and cupcakes covered in red, white and blue food dye.
But, I've got a simple recipe to save you calories and even a few bucks this holiday!
My Healthy T 'Light Red, White & Blue Dessert Pizza' recipe is made with a (healthier) brownie base, light cream cheese and fresh fruit! Your hands and mouth won't be stained from loads of chemical food dye like the grocery store treats.
So, go ahead and snap those Fourth of July selfies! Guilt-free.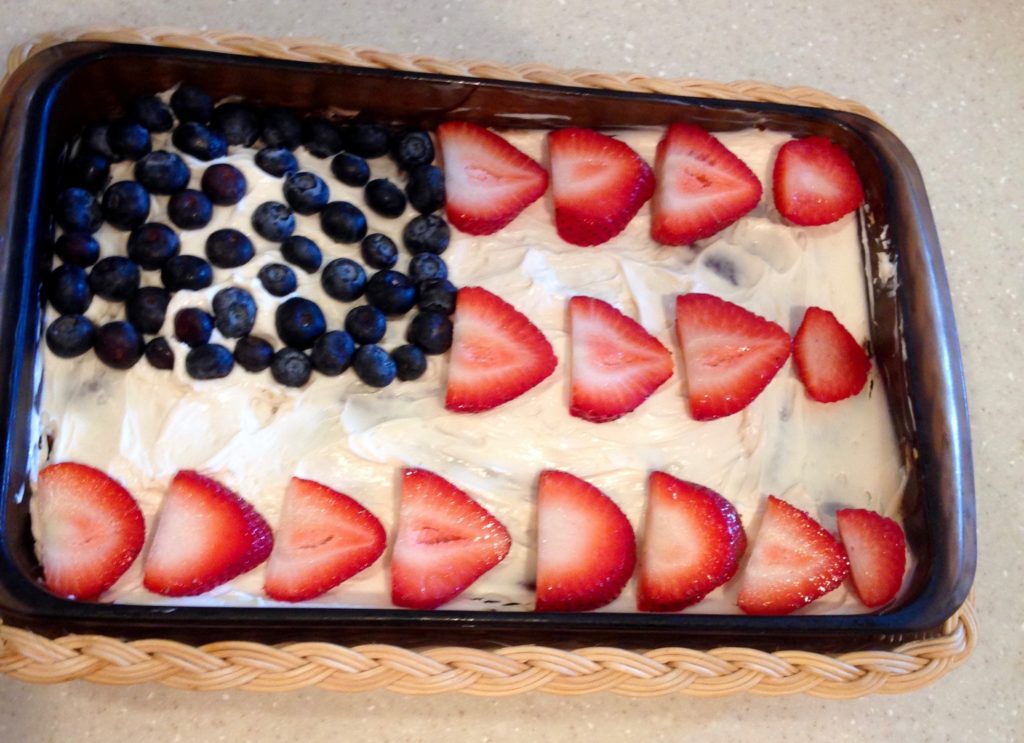 I like that this recipe can be made with any fruit so the dessert isn't limited to Fourth of July. You could make it with kiwis and other fun fruit for a picnic or birthday party.
Another bonus – this Healthy T recipe calls for only 7 ingredients!
Light Red, White & Blue Dessert Pizza
Serves 15
Ingredients:
1 box of brownie mix (I use Pillsbury Purely Simple Chocolate Chunk Brownie Mix because there's no trans-fat)
1 (15 oz.) can of pumpkin
8 oz. less-fat cream cheese (plain)
1/2 tsp. pure vanilla extract
2T honey
4 cups of fresh fruit (blueberries, blackberries, strawberries, raspberries – whatever you like!)
1T light brown sugar
Instructions:
Preheat oven to 350° F. Coat an 8×8 pan with non-stick cooking spray.
Mix together canned pumpkin and brownie mix until smooth.
*Usually you stir brownie mix, but I think the mixer works better with pumpkin.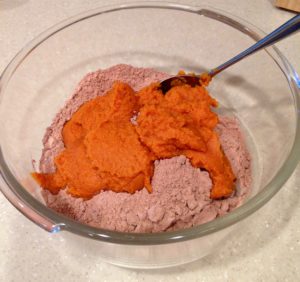 Bake 30 minutes, or until you can insert a toothpick into the brownies with it coming out clean.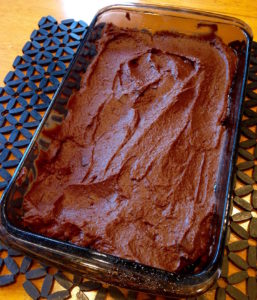 Let your brownies cool! This is very important. I put mine in the freezer for about 45 minutes.
Beat together cream cheese, honey, vanilla and brown sugar on medium, until smooth.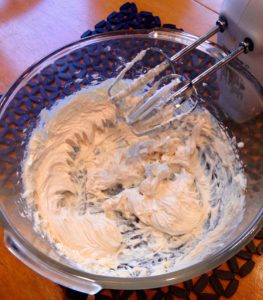 Once your brownies are cool, spread the cream cheese frosting evenly across the dish.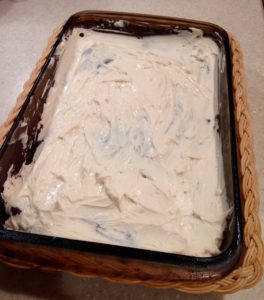 Wash, dry and slice your fruit, placing it as you wish on your dessert pizza.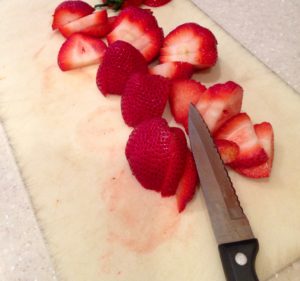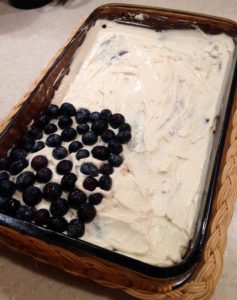 Refrigerate for 2 hours before serving.
Cut 15 slices. Enjoy!
Latest posts by Tarah Thorne
(see all)