I'd promise not to say "yee-haw" in this post, but look – I already did. SORRY.
I won't apologize for my unabashed love of cowboy casseroles, though. These things have been trending since B.C. (before casseroles) (probably) and they are super tasty. What's a cowboy casserole, you ask? Let's define that right now.
Cowboy Casserole
/kow-boy cass-ah-role/
noun
A Tex-Mex dish usually combining tater tots, ground beef, vegetables, and lot of cheese.
As a cheese lover, I'm totally on board with the ingredient combos of most cowboy casseroles. It satisfies a junk food craving in the form of a home-cooked meal. On AllFreeCasseroleRecipes.com, our collections of Tex-Mex recipes are always very popular with readers, and it isn't hard to understand why. Give the people more cheese! We see lots of slow cooker cowboy recipes, too.
Cowboy recipes are popular all over Pinterest because they're essentially a comfort food. We love finding new cowboy recipes, because bloggers are so creative in finding new flavor combinations. That's why we've lassoed up our favorites.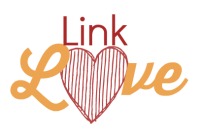 This blog post is part of our Link Love series, where we give some love to bloggers we admire. Check out last week's link love: 15 Crescent Roll Casserole Recipes.

Link Love: 15 Cowboy Casseroles
 What're you hungry for?
Latest posts by AllFreeCasseroleRecipes
(see all)