There's nothing more comforting than easy casserole recipes. Truly. They're a breeze to put together and every bite is just so warm and cozy, regardless of the casserole's flavor. Cutting into a steak or eating a salad doesn't really have the same feeling attached to it. Don't get me wrong, I love a good steak and/or salad, but they don't feed my soul like a easy casserole recipes can.
If I had my way, I'd make at least one casserole a week (but I'm not always the one in my house who cooks every day so I have less of a say, unfortunately). By making just one casserole a week, I'm guaranteed at least one or two more meals within the next few days thanks to leftovers. And if I freeze my leftovers? Well, then I'm guaranteed at least one or two meals in the future! There are no downsides to cooking up casseroles. Truly.
As I mentioned above, I'm not the main cook in my house (at the moment) but I have been tasked with cooking a meal for a crowd this upcoming Sunday. I really want to wow all the people who will be eating my cooking, so I decided to venture out into the interwebs and seek out some new (naturally) gluten-free casserole recipes that I could try. By "naturally" gluten-free, I mean that there aren't any crazy ingredients involved or anything like that. They're simply delicious casseroles that happen to be gluten-free. Now, if I can just figure out what to make for dessert…
Anyway, below are nine of the best easy casserole recipes that I could find and I thought I'd share them with all of you! Enjoy!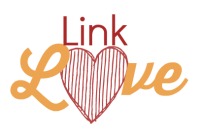 This blog post is part of our Link Love series, where we give some love to bloggers we admire.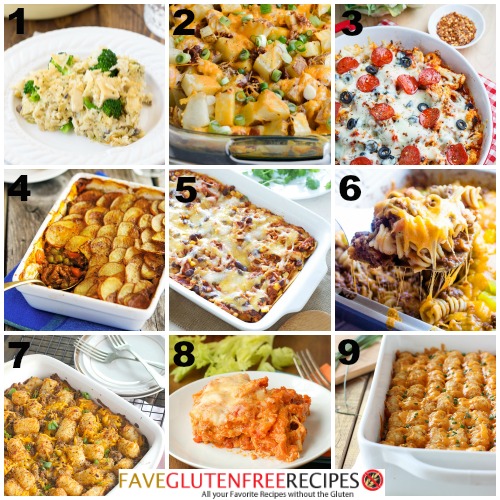 1.
Chicken Broccoli & Rice Casserole
from Meaningful Eats
2.
Loaded Baked Potato Casserole
from Rachel Schultz
3.
Cauliflower Pepperoni Pizza Casserole
from Closet Cooking
4.
Cottage Pie
from The Iron You
5.
BBQ Chicken Enchilada Casserole
from Recipe Runner
6.
Cheeseburger Casserole
from Brunch Time Baker
7.
Simple Taco Tater Casserole
from Simple Green Moms
(This would taste great with
homemade seasonings
!)
8.
Cheesy Buffalo Chicken Lasagna
from Boulder Locavore
9.
Sloppy Joe Tater Tot Casserole
from The Cooking Jar
Which of these gluten free casserole recipes do you want to try first?
Latest posts by FaveGlutenFreeRecipes
(see all)