Cake mix recipes are perfect for lazy people like me. I love that in just a few steps, I can take a cake from store-bought to homemade. So what if I took some shortcuts? Shortcuts are a benefit of living in the modern world – and between work and our social lives, we definitely have less time for baking than Grandma did.
Poke cake recipes are just the ticket for truly impressive, quick desserts that everyone will love. Have a potluck coming up? Bring one of these and you'll be a potluck hero, for sure. Even potluck paranoia doesn't stand a chance from an irresistible poke cake.
If you're not familiar with poke cakes, it's an easy concept. When you're done baking a cake mix recipe, stab your cake with a cake and then fill it with chocolate, vanilla, flavored juice – there are many possibilities. The idea is that you end up with a gooey, deliciously creamy cake.
Here's our collection of the best poke cakes from TheBestDessertRecipes.com and foodie blogs we love.
This blog post is part of our Link Love series, where we give some love to bloggers we admire. Check out last week's link love: 18 Deli Salad Recipes.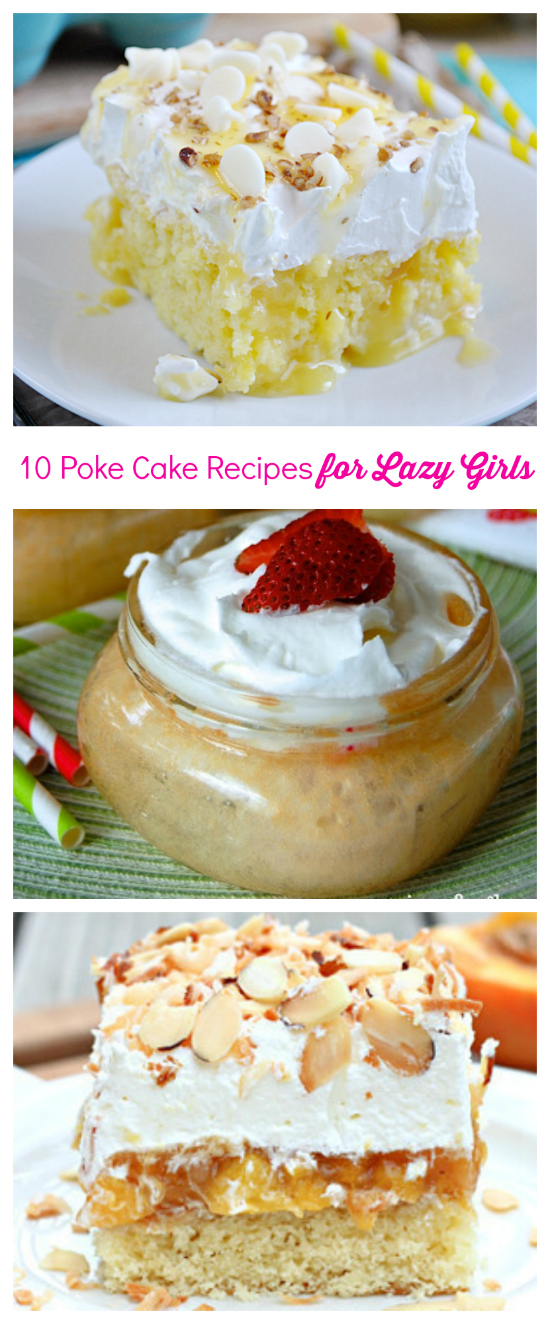 Link Love: 10 Poke Cake Recipes for Lazy Girls
What's your favorite kind of cake?
Latest posts by TheBestDessertRecipes
(see all)