There are so many home comforts that we take for granted. For instance, try to imagine baking anything without your oven mitts! It's amazing how something so simple can be a luxury if you have to live without it. In the spirit of helping others, we're hosting the Love & Oven Mitts Charity Drive through March 25.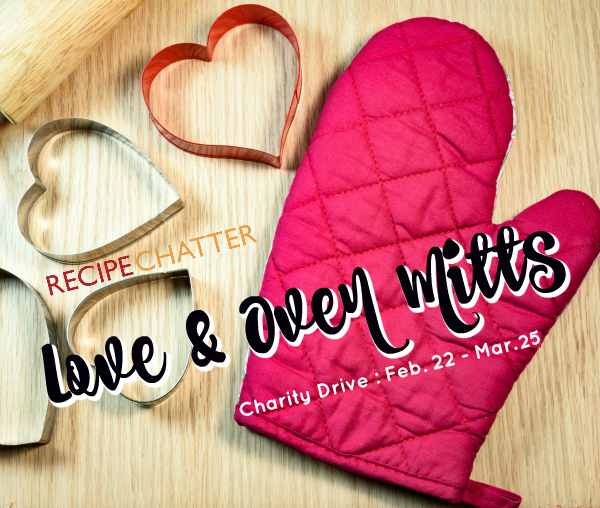 If you have new or gently used (like new) oven mitts, potholders and dish cloths, you can donate them for a good cause and help fill another family's kitchen with little comforts. We'll be donating them to Love INC of Lake County, which serves families in need in Lake County, Illinois — very close to RecipeChatter's office.
What is Love INC?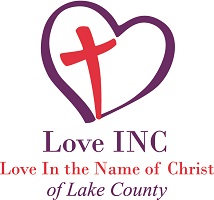 We spoke with Laurie Mueller Comilla, communications/project manager at Love INC of Lake County about the good work they do for local families.
How would you describe Love INC's mission and what inspires you about it?
Our mission is to mobilize local churches to transform lives and communities in the Name of Christ. I love this mission because we are all about empowering the church to do what it does best – love and serve our community! We provide a structure for the churches to serve so they don't have to recreate the wheel on their own. We also verify the needs of those calling in for help to be sure we are serving in a meaningful way.
Who do the donations help? Where will the donations from this drive end up?
Our Household Starter Kit ministry is a blessing to folks moving into a new home. They might be transitioning out of homelessness, getting their first apartment after fleeing an abusive situation, or have experienced other displacement. This might be the first time a single mom has had a matching set of dishes or a nice saucepan to cook her kids' mac & cheese. Our volunteers bring these gifts into a person's house & help make it a home.
What makes Love INC unique among community organizations?
Love INC is unique because we recognize that everyone has value & we are all God's children. We strive to build relationships between those we serve and those doing the serving, moving beyond their physical needs to walk alongside them during their crisis. Our volunteers have a chance to get into really great conversations with the families we serve – everyone wants to have their story heard, right?! And that is a big part of why we serve the way we do.
What are some misconceptions about people in need and how to help them?  
Misconceptions we hear are the common ones you have likely heard as well – that people in need are lazy, that they want to stay where they are, that they just want stuff for free. At Love INC, we have very different experiences with those who call us for help. Many of our families are hard working, care deeply for their children, & truly don't want to be stuck where they are.
For example, our volunteer furniture team delivered to a single mom raising three kids who takes three buses to get to her office job everyday. How do you keep moving forward when it is so much work just to get to work? The most impactful way to serve is to walk alongside someone and be their emotional support. Maybe you share prayer, maybe just a listening ear, maybe providing 'things', but knowing someone is there can be transformational for both those serving and those being served.
What's the most emotionally powerful experience you've had while working with Love INC?
My desk is in our Help Center, so I get to hear our volunteers talking with our client families. One woman called in because she and her three children had recently become homeless. She lost her job due to health problems earlier in the year and now the house they were living in had just burned down. As the volunteer was getting ready to close the call in prayer, the woman asked him to wait as she put the phone on speaker. She wanted the kids to pray together with our volunteer. As he finished up his end of the prayer, she broke in and raised own her praise to God – thanking Him for keeping her and the kids safe through the fire and knowing that He has a bigger plan for them all. Talk about a testimony! We hadn't given her "things" yet, just a listening ear and a prayer. That is a powerful reminder of why Love INC and volunteers from our partner churches are here to serve.
How to Donate
All you need to do is mail us  new or like-new oven mitts, potholders and dishcloths. (If you're crafty, you can sew your own! Find out how on our sister blog, Seams & Scissors.) More than one donation is great! If you just want to send one, that's great too.
We will be collecting them at our offices in Northbrook, IL. Please make sure they're clean and not water-damaged or smoke-damaged.
Please have your donation delivered to:
Attn: Love & Oven Mitts Charity Drive
Prime Publishing, LLC
Attn: Cookbook Drive
3400 Dundee Road, Suite 220
Northbrook, IL 60062
Please include a slip of paper with your name, address, phone number and email address with your donation for contest entry. Donations need to be postmarked no later than March 25, 2016.
What's In It For You
Kudos to you for donating! Doesn't it feel great to do a good deed? But there's one more thing: we're also offering a prize for one lucky person.
This contest is now closed.

Good luck, and thanks for donating!
P.S. Check out some of RecipeChatter's other charitable passions!
Latest posts by RecipeChatter
(see all)