Cookie dough is the best. Chocolate chip cookie dough is the best of the best. In my opinion, truer words have never been written (and I'm not just saying that because I wrote them).
Think about it for a second: What's the best part about baking cookies? If you said, "Eating the dough," you're 100% correct. Sure, adults always told me about the dangers of eating raw cookie dough, but it's not like I'd eat an entire pint of it. I'd just have tastes here and there. No harm, no foul.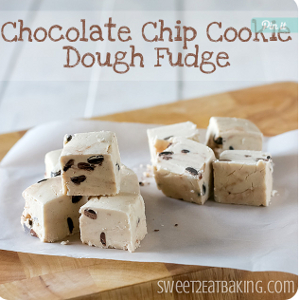 That's before I realized that you can make cookie dough without using eggs. Imagine my surprise when I found out that there was a simple solution to my growing chocolate chip cookie dough obsession. I wish someone had told me earlier!
However, the important thing is that now I know that there are cookie dough recipes that won't potentially kill me (and that are absolutely delicious). And in case you didn't know before, either, now you know, too!
I'm excited about more than just edible cookie dough recipes, however. I'm in love/borderline obsessed with recipes that feature cookie dough in its original creamy state. What's the point of being excited about egg-less cookie dough if you're just going to bake it anyway?
I love chocolate chip cookies as much as the next girl (although, I'm actually more of a fan of oatmeal chocolate chip cookies, but that's besides the point). But if my love for chocolate chip cookies is at an 8/10, my love for cookie dough and cookie dough recipes for dessert is at a 15/10.
Here are some of the chocolate chip cookie dough recipes that I'm currently crushing on!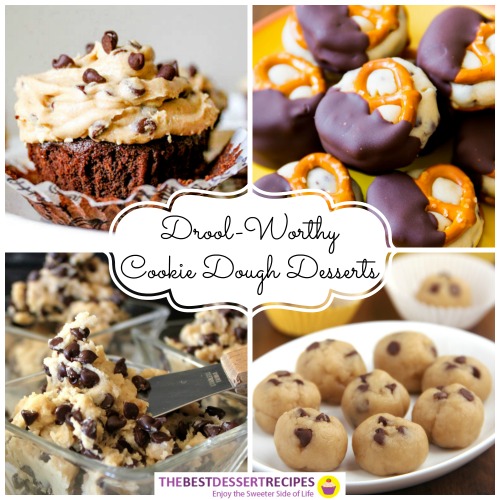 Cookie Dough Recipes
Bonus! This Chocolatey Cookie Dough Poke Cake doesn't have any cookie dough in it, but it tastes just like chocolate chip cookie dough! It must be magic.
Do you prefer to eat cookies or cookie dough? Let us know below in the comments!
Latest posts by TheBestDessertRecipes
(see all)