Let's face it … Funfetti mix is FUN! It's perfect for any celebration—birthdays, holidays, parties, you name it. Usually, it's baked into cake and covered with a mess of frosting. You know, guilt for days.
I'm here to propose the simplest way to bake a Low-Calorie Funfetti Cake Mix Cookies Recipe. (Yes, your prayers for low-calorie dessert have been answered!) Or, you can roll my Healthy T Low-Calorie Funfetti Cookie Dough into no-bake dough balls that are the perfect little treat!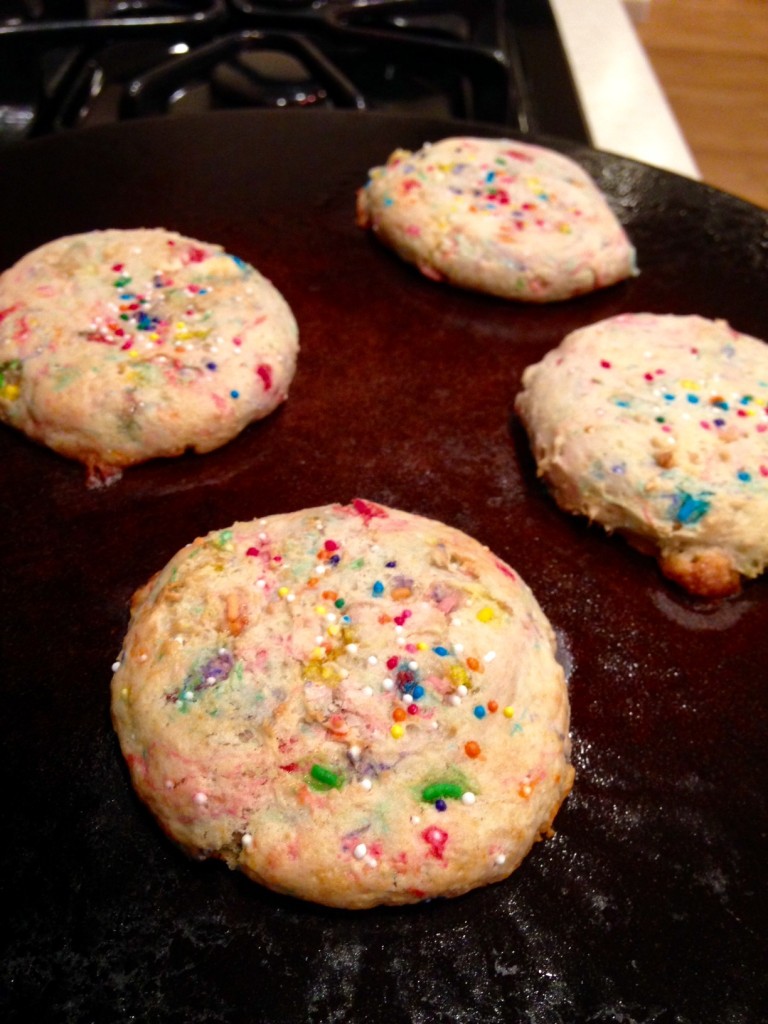 Did I mention there are sprinkles? And white chocolate chips? HEAVEN. All you need for Healthy T Low-Calorie Funfetti Cookie Dough is 5 ingredients.
Ingredients:
1 package Pillsbury Funfetti cake mix
1 tsp. vanilla extract
1/3 cup white chocolate chips
1 T sprinkles
1/2 cup unsweetened applesauce
1 T melted butter (or buttery spread substitute)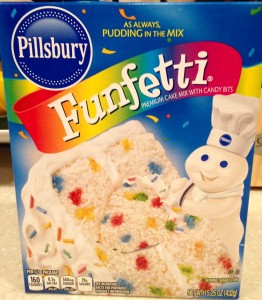 Note: The Funfetti cake mix already contains sugar, so using unsweetened applesauce (rather than eggs/oil) and a buttery spread substitute lightens up the dough a bit. The sprinkles are optional since Funfetti is already colorful. I just like an extra pop of color!
Instructions:
Stir together melted butter, applesauce, and vanilla. Add Funfetti cake mix. Fold in white chocolate chips and sprinkles (optional).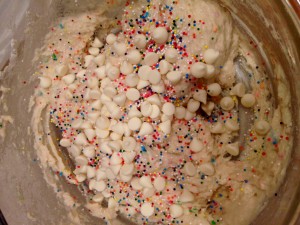 Cover with plastic wrap. Chill in refrigerator for 30-60 minutes or until it forms into a dough-like consistency.
Line a cookie sheet with wax paper.
Wet your fingertips with water and roll the dough into 20-25 balls. (The dough will stick to your fingertips if you don't slightly wet them with water

—a

magic trick).
Chill dough balls in freezer for an additional 20 minutes.
Now they're ready to eat! You can even store the dough balls in the refrigerator to eat later or keep them in the freezer to bake into cookies eventually.
Making cookies:
Preheat oven to 375 degrees. Follow steps 1-4 above.
Remove wax paper and spray baking sheet with cooking spray. Bake for 10-12 minutes.
Let cool. Enjoy!
Each dough ball/cookie is approx. 80 calories.
What's your favorite healthy dessert? Let us know below in the comments!
Latest posts by Rosina Motta
(see all)