You've probably heard of using zucchini in place of noodles. It's all the rage these days, especially because it offers a low-carb alternative to pasta. However, I have to admit that "zoodles" really aren't that great. Sure they look like noodles, but they definitely don't taste like them. I find them quite bland and julienning zucchini into thin ribbons is an awful lot of work. I might as well just eat the pasta sauce alone, or forgo this whole zany zoodle craze all together. Just as I was feeling hopeless about my possibilities of carb-less pasta primavera, I discovered something magical. You can use spaghetti squash in place of pasta! Spaghetti squash is naturally sweet and super easy to prepare since it's already in the shape of noodles. Plus, squash is in season. Move over, pumpkin – you've got competition for the title of fall's best food.
Spaghetti squash is a wonderful substitution for pasta. It has only 40 calories and 8 grams of carbs per cup, verses traditional pasta that has 200 calories and 40 grams of carbs per cup! Besides being low-carb, it is also packed with essential vitamins and naturally gluten-free. It can be baked, boiled, sauteed, or even microwaved, but regardless of which way you choose, it's surprisingly simple to make! Use these Step-by-Step Guide from The Dashing Dish.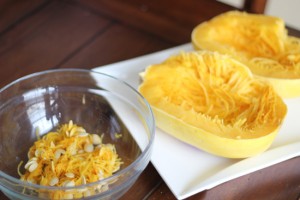 Once the spaghetti squash  is cooked, there are tons of different things you can do to dress up this all-star veggie. You can mix it with a homemade bolognese sauce, put it in a casserole, or add a protein on top. Spaghetti squash is so versatile and here are the recipes to prove it:
The "Lucky 13" Spaghetti Squash Recipes
Bonus Spaghetti Squash Recipes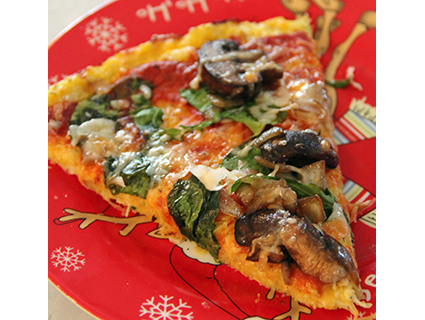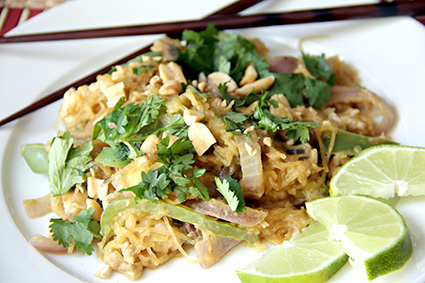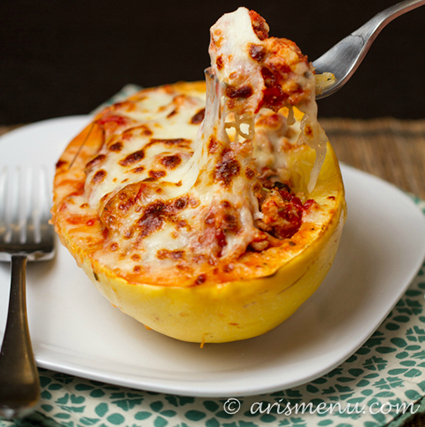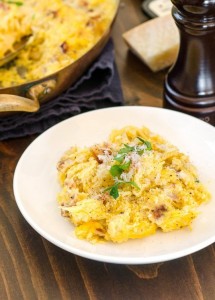 What is your favorite dish to make with spaghetti squash?
Latest posts by FaveHealthyRecipes
(see all)