There are some mornings when you wake up and feel as if you're inside a Disney movie. The sun is shining, birds are singing, and you feel rested and refreshed and ready to take on the day. You woke up with plenty of time to shower, eat, and watch the morning news.
And then there are the other mornings. When your alarm doesn't go off, and when you wake up, it's thirty minutes past the time you were supposed to. You rush through your morning routine, using shampoo as body wash in the shower and vice versa. Nothing goes your way; plus, you have no time to eat.
FaveGlutenFreeRecipes.com is here to help you with all of that. Namely, here are some amazing, gluten-free breakfast ideas that you can make the night before when time is still on your side. These delicious gluten-free recipes are easy to whip together and will be ready for you in the morning as you dash to get dressed and leave on time. Forget about stressing out in the morning. These recipes are going to make your life so much easier.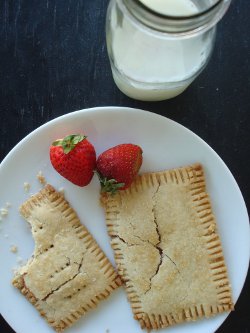 Make these copycat Pop Tarts over the weekend, and you'll have a breakfast waiting for you every morning for a whole week. While they may be more complicated to make than some of the other recipes here, this one is sure to be perfect for those mornings when you dash out of the house in under five minutes.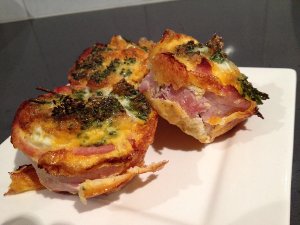 This gluten-free breakfast idea is super easy to make, freezes well, and reheats to perfection. Simple make a dozen or so of these "egg muffins" and pop in the freezer. In the morning, pop one or two in the microwave, finish washing the shampoo out of your hair, and they will be ready to go when you are.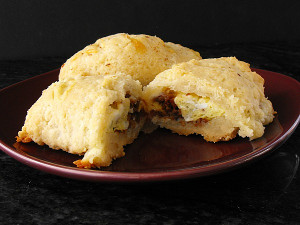 Hot Pockets are great for mornings on the go. These fit right into your hand so you can freely drive while eating one. (However, we don't really recommend doing this. Safety first!) These fluffy pockets filled with breakfast essentials are sure to become family favorites, especially since this recipe is gluten-free.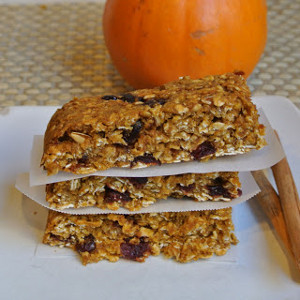 Even easier than Hot Pockets or Egg Muffins are these delicious granola bars. Once they are made, they are ready to eat; no reheating required. Just cut them into bars and grab one on your way out the door. You'll feel a lot better about your busy morning with one of these gluten-free granola bars in your stomach.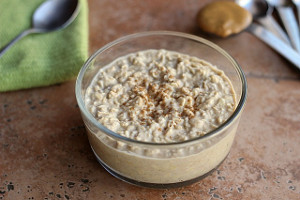 This is another recipe that does not have to be heated once you make it. Mix the ingredients to this recipe together right before bed, and when you want up, you'll have a delicious dessert-like breakfast waiting for you in the fridge. We kid you not; this recipe really does taste like cookie dough. And it's for breakfast.
Need to see more? Try these:
Berrylicious Overnight French Toast from Peanut Butter and Peppers
Overnight Blueberry Chia Seeds Pudding from The Healthy Foodie
Roasted Plum and Greek Yogurt Breakfast Pies from Yea…Imma Eat That
Vegan Overnight Oats from Je suis alimentageuse
What's your go-to breakfast for a busy morning?
Latest posts by FaveGlutenFreeRecipes
(see all)