What keeps you from eating healthy?
For me, it's a lack of time. A lack of time to cook… to go the grocery store… to pack a lunch… to wash dishes…
Welp, I've got a solution for all of us! And it's cheap! You can make this Healthy T meal for just $2 per dish.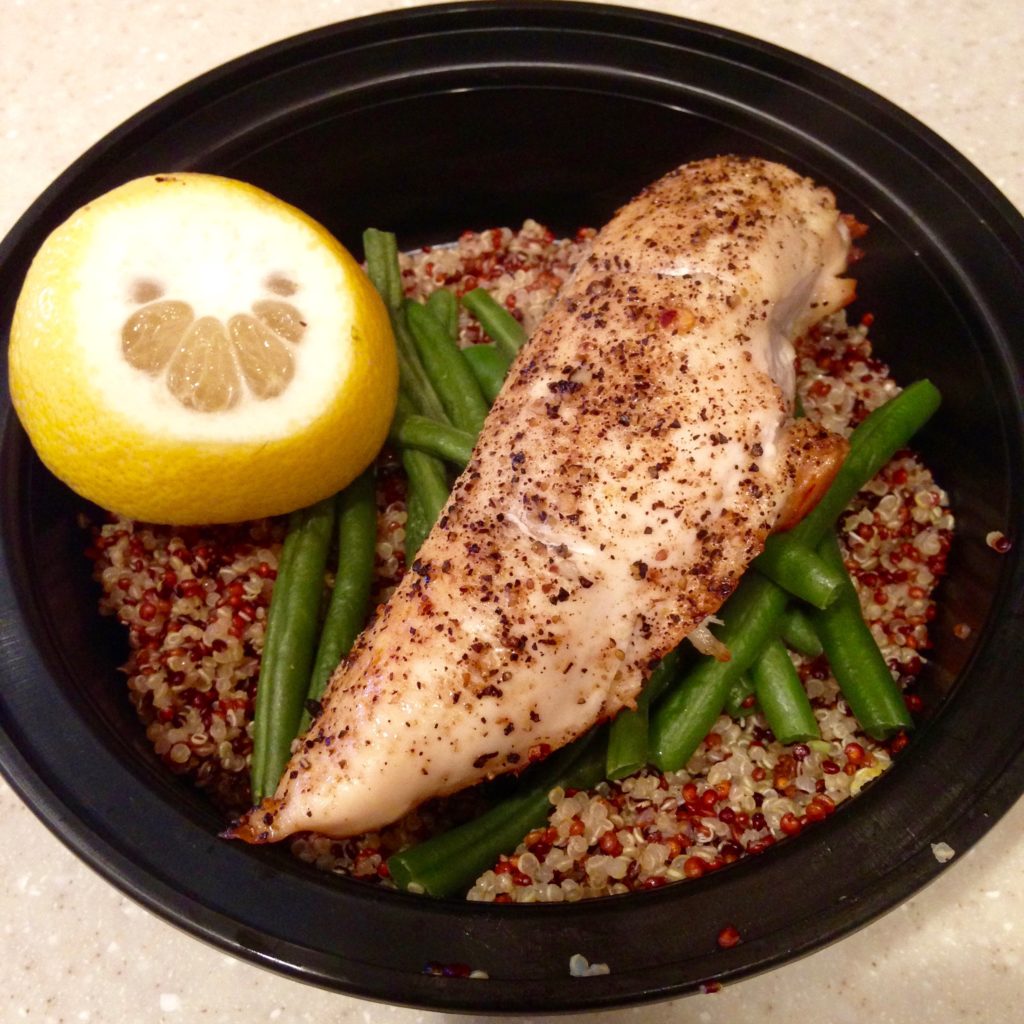 All you need is 5 ingredients: lemons, chicken breasts, green beans, quinoa and salt/pepper.
I'm overwhelmed by the way lemon can add flavor to any dish. It tastes so fresh – like a good restaurant! Plus, it replaces all those fattening sauces.
These Healthy T Make-Ahead Power Meals can be made ANY DAY (Sunday?) in about 30 minutes, and last you the entire work/school week! They'll give you the energy you need to get through the day, as they're packed with protein.
I would suggest buying a set of to-go containers ahead of time and packing all 5 meals at once. It'll save you a ton of time throughout the rest of the week.
Make-Ahead Power Meals
Serves 5
Ingredients:
3 lemons
5 chicken breasts
3/4 lb. fresh green beans
8 oz. quinoa, dry
Salt/pepper
Instructions:
Preheat oven to 450°F.
Wash and trim the green beans. Steam them for about 5-8 minutes, until done.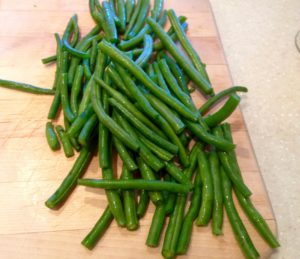 In a medium pot, boil quinoa and 2 cups of water. Reduce to medium-low heat and simmer for 15 minutes.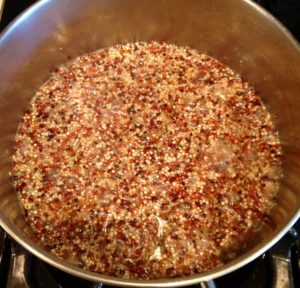 Cut slits in the chicken breasts. Add salt and pepper to both sides. Coat a baking sheet with nonstick spray and bake the chicken breasts for 15-20 minutes, until done.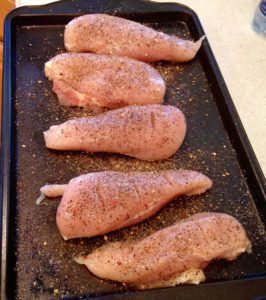 Meanwhile, turn off the heat on the quinoa. Zest one lemon into the quinoa. Add salt and pepper. Stir. Squeeze the juice of one-half lemon into the quinoa. Stir again. Cover and let sit for 5 minutes.
When the chicken breasts are ready, divide the quinoa into 5 containers. Top each container with a handful of green beans and one chicken breast.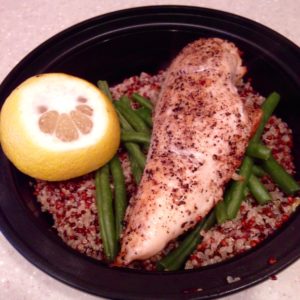 Halve the rest of the lemons and add one-half lemon to each to-go container.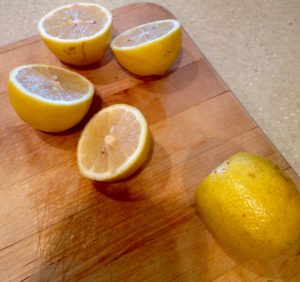 When you're ready for your meal, microwave, squeeze a little lemon over the top, stir, and enjoy!
Latest posts by Tarah Thorne
(see all)