Print This Post
There are many reasons people decide to remove gluten from their diets – as a diet option or to be healthier overall. Celiac Disease is probably the number one reason someone would remove gluten from their diet. This disease is a digestive condition triggered by the consumption of the protein gluten, which is found primarily in wheat, barley, and rye. If people with celiac disease were to eat gluten, it could cause damage in their small intestine as well as an inability to absorb nutrients. (Source: MayoClinic.com)
FaveGlutenFreeRecipes.com has hundreds of different gluten free recipes to help those with celiac disease (as well as those who are trying to live healthier lives). Celebrate Celiac Disease Awareness Month with any one of these fan favorite gluten free recipes, even if you don't watch your gluten intake. As you can see, they are all baked goods since those are the foods that usually have gluten in them and the ones that gluten free foodies miss the most. You'll find all of these recipes just as delicious as their gluten-filled counterparts.
Reader Favorite Recipes to Celebrate Celiac Disease Awareness Month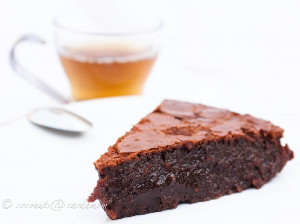 This is The Best Chocolate Cake. No if's, ands, or gluten about it. Forget all your other chocolate cake recipes; this is the only one you'll need.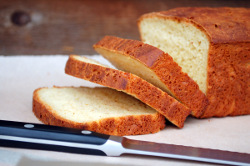 $7.00 for a loaf of bread? When you're eating gluten free, this is a reality. Luckily, there are some chefs out there that have mastered the art of making their own Sandwich Bread.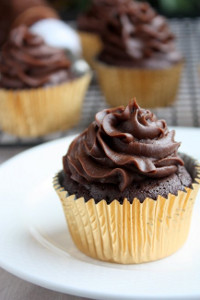 Just because you are removing flour from you baking, doesn't mean that your baked goods will suffer. These Flourless Chocolate Cupcakes are still just as heavenly as cupcakes made the traditional way.

You know those rolls you get from Red Lobster? Well, these Cheddar Bay Biscuits Clones are just as tasty as those only without all the gluten.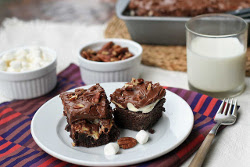 Also for your gluten free sweet tooth: here are 15 recipes for gluten free brownies. Make any of these moist, fudgey chocolate treats for your gluten and non-gluten friends. They are guaranteed to be a hit.
 Do you follow a gluten free diet? If so, why?
FaveGlutenFreeRecipes.com is your source for hundreds of free gluten free recipes, gluten free foods, and gluten free healthy recipes. We add new wheat free recipes and tips every day. You will find step-by-step instructions, videos, and recipes to make gluten free cooking quick and easy. Whether you have celiac disease or are just interested in learning more about a gluten free diet, we have something for everyone. From healthy gluten free breakfast recipes all the way to gluten free dessert recipes, we have gluten free cooking ideas for everyone and for every situation.
Latest posts by FaveGlutenFreeRecipes (see all)
Print This Post