It's time for Meatless Monday!  I hope you all are excited because this has become a weekly tradition for my family, and I'm about to share some of my favorite recipes with you.

I would like to start by clarifying that by no means am I a vegetarian. I enjoy my bacon, burgers, and brats way too much to go entirely meatless. However, I do enjoy a good Meatless Monday meal once a week.

When looking for new recipes, I'll typically scour the internet. That's where I get most of my Meatless Monday experimental recipes. Sometimes these experiments turns out so horribly that I end up ordering a veggie pizza from the local pizza restaurant instead. I'm not sure if a veggie pizza counts as a Meatless Monday meal, but sometimes you gotta do whatcha gotta do.

Although some of my vegetarian dinners end up in the trash can, I have had a few successful Meatless Monday experiments. These five dinner recipes are my family's tried-and-true favorites. We continuously come back to these dishes because we can't seem to get enough of their deliciousness. Despite my frequent cooking mistakes, it's hard to mess up these fantastic, vegetarian recipes.

Hmm, I may not be giving you the right idea when I say that it's hard to mess up these Meatless Monday meals. Maybe I should give you a bit of background information. I love to cook, but sometimes cooking doesn't love me. I have successfully ruined instant mashed potatoes, Kool-Aid, mac and cheese (from the box), and Jell-O Jigglers. Oh, I also destroyed a microwave attempting to cook ramen noodles. I've ruined things that are so self-explanatory a child could make it. So when I say that these recipes are easy to make and delicious… I am entirely serious. I should start my own catch phrase, "So easy, even Beth Ann can do it!"

So, grab your aprons and get started on these five Meatless Monday dishes. I'm glad that I could go through the painstaking process of finding these recipes so you wouldn't have to. I hope you enjoy them all!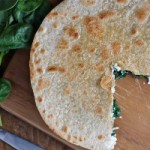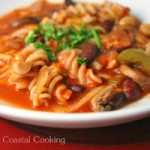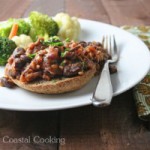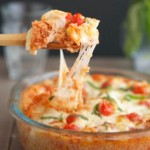 What is your favorite Meatless Monday Meal?


Latest posts by FaveGlutenFreeRecipes
(see all)