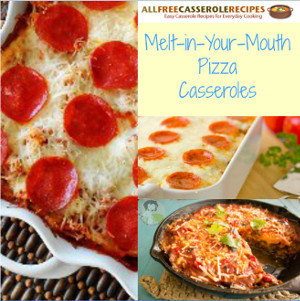 There's something irresistible about a nice, hot pizza that came straight from the oven. Maybe it's because the texture is the perfect combination of cheesy and crispy. Or maybe it's because it has the reputation for being effortless — most of the time, all you have to do is pop it in the oven, wait a few minutes and then you're done. Or maybe it's because it brings back those warm, comforting memories of the pizza nights you shared with your friends in high school. Whatever your reason is, I think we can all agree that pizza is an overall great meal.
The folks at AllFreeCasseroleRecipes.com love pizza so much that we've found some great pizza casserole recipes that add an interesting twist to this classic meal. These recipes incorporate some of our favorite foods, including spaghetti, biscuits and fresh veggies, and they make a great meal even greater. They're also very quick and easy to prepare, which is perfect if you don't like spending too much time in the kitchen. They're tasty, filling and guaranteed to satisfy every member of your family.
So if you are searching for some good dinner ideas, check out these 8 Melt-in-Your-Mouth Pizza Casserole Recipes listed below.
8 Melt-in-Your-Mouth Pizza Casserole Recipes
Pepperoni Pizza Spaghetti Casserole: This casserole is a delectable combination of deep dish pepperoni pizza with a spaghetti crust. Two kid-friendly dishes in one meal? How could you possibly resist?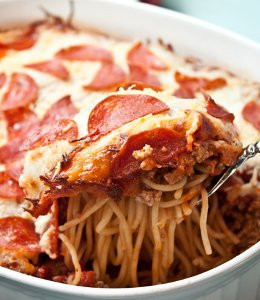 Skinny Slow Cooker Pizza Casserole: Looking for good dinner ideas to help you cut back on calories? Skinny Slow Cooker Pizza Casserole is perfect for you. It tastes exactly like pizza, but it doesn't leave you with that weighed-down feeling.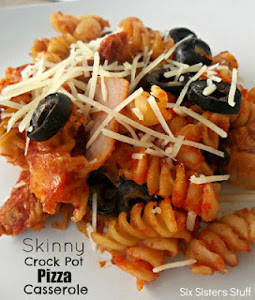 3 Meat Pizza Casserole: Calling all meat lovers! This hearty pizza casserole recipe combines bow tie pasta with sausage, pepperoni and ham. And it tastes just as good as it sounds.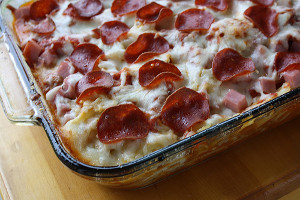 Cheesy Zucchini Pizza Casserole: This low-carb recipe from The Baker Upstairs is loaded with veggies, which adds a lighter twist to your average pizza. But don't worry, even though it's healthy, it doesn't lack that gooey, cheesy texture that we love so much!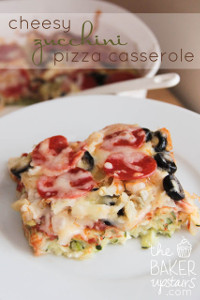 Bubbling Pizza Casserole: Bubbling Pizza Casserole is made with an herb Parmesan biscuit crust, which sits underneath a load of Italian toppings. It doesn't take very long to make, but it tastes like it took hours of preparation.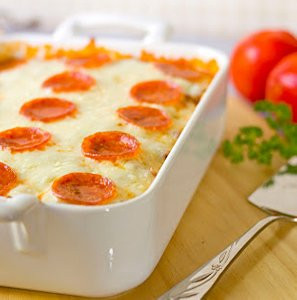 Make-Ahead Pizza Casserole: If you know you have a busy day ahead of you, you can prepare this tasty pizza casserole earlier in the day, and then just pop it in the oven twenty minutes before you want to eat. This delicious combination of pizza and pasta will be the perfect way to end a hectic day.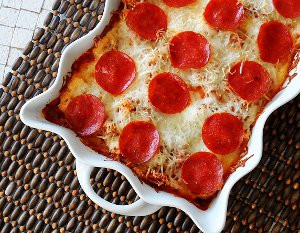 Pizza Stuffed Mushrooms: Turn pizza into an appetizer with Pizza Stuffed Mushrooms! The cream cheese filling is infused with multiple Italian spices, and contain some of our favorite pizza ingredients, like spicy pepperoni.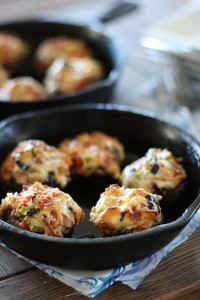 Paleo Pizza Casserole: Who says pizza has to be unhealthy? A Girl Worth Saving provides a deep-dish pizza casserole recipe with a gluten free crust, fresh eggplant and spicy Italian sausage.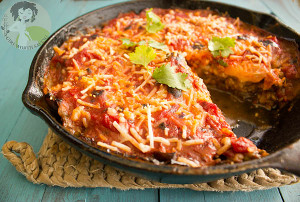 Which pizza casserole recipes look good to you?
Latest posts by AllFreeCasseroleRecipes
(see all)