April is coming to an end, and with May showers comes one holiday that leaves our stomachs growling — Cinco de Mayo! The fifth of May is a holiday in the United States that celebrates Mexican heritage and pride. We figured this special day is the perfect time to explore Mexican casserole recipes.
Whether you're throwing a fiesta for the holiday, or simply cooking dinner at home, these Mexican casserole recipes are packed full of flavor, easy to make, and are the perfect dishes to feed a crowd. We love casserole recipes because they're cheesy and comforting. Plus, these recipes are super easy to throw together, so even though the holiday falls on a Monday, you can serve a delicious dinner with very little effort.
From ground beef casseroles, to Mexican chicken casseroles like the one shown here and more, this collection of "bakes" is your one-stop-shop for Cinco de Mayo dinner inspiration. Some of the recipes below are the classics that never fail to disappoint, and some have a twist to them. For example, check out the Taco Tater Tot Bake below! This recipe is everything you love about tacos, plus the delicious crispiness of tater tots. We couldn't dream up a better combination.
No matter which casserole you choose to make, we're willing to bet your Cinco de Mayo feast will be absolutely delicious. So get the family around the table and enjoy the cheesy Mexican flavors in these mouthwatering casseroles.
Mexican Casserole Recipes
Cheesy Enchilada Casserole from Get Off Your Butt and Bake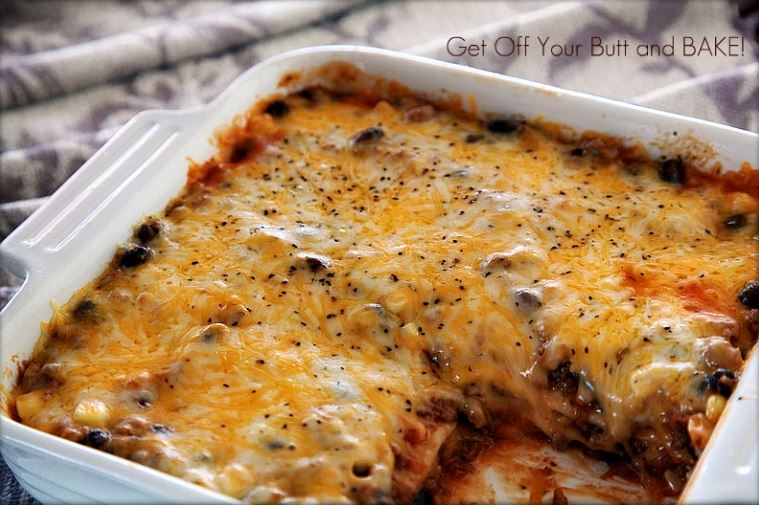 Mamaw's Mexican Casserole & Baked Taco Ring
The Best Mexican Casserole You'll Ever Eat from Tips From a Typical Mom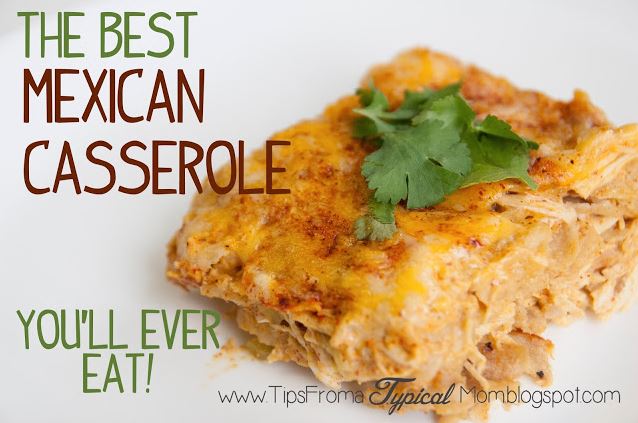 Mindless Crescent Enchilada Bake & Layered Mexican Delight
Mexican Casserole from Plain Chicken
Taco Tater Tot Bake & Baked Mexican Stuffed Shells
What's your favorite kind of Mexican food?
Latest posts by RecipeLion
(see all)