Print This Post
Hate to say it, cupcakes, but we're taking the star off your door. A shiny new celebrity is moving in – mini cakes! Cupcakes just weren't tiny enough for the world. We needed something smaller, cuter, more bite-sized. As usual, the foodie community had the answer with mini cakes. They are the easiest dessert recipes yet.
I'm completely on board with the mini cake movement. Here's a few reasons:
1. They are tiny, and tiny things are cute.
2. I can eat more mini cakes than cupcakes thanks to their itsy-bitsyness.
3. They seem to allow for more experimentation and flavor by the bite.
4. I CAN PUT AN ENTIRE CAKE IN MY MOUTH.
5. They photograph well.
To expand on reason #5: We all know that nowadays, how your dessert looks is very important, and these mini cakes just look so beautiful sitting there in all their mini-ness. I want to give them tiny crowns.
If you're throwing a party, mini cakes are great because you can have as many cakes as you want. You could make red velvet, chocolate, vanilla, lemon, and every other flavor under the sun as batches of mini cakes. And then? Everyone gets their favorite cake. Everyone.
Without further ado, I present the cutest, tiniest cakes we've ever seen, via RecipeLion.com and TheBestDessertRecipes.com.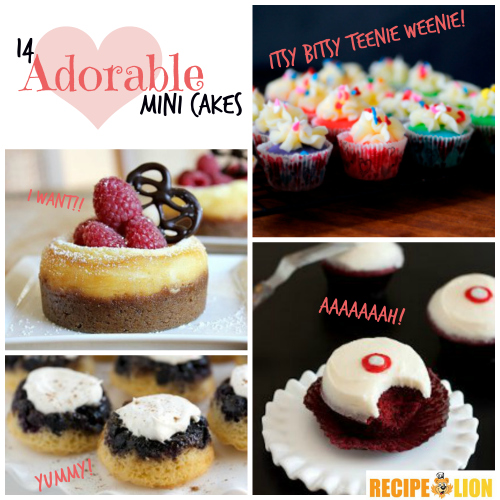 Itsy Bitsy Teenie Weenie: 14 Adorable Mini Cakes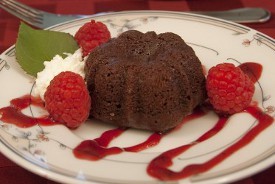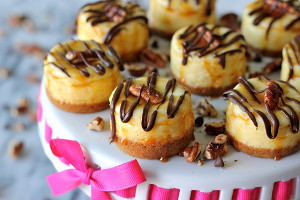 Are you a fan of tiny food?
RecipeLion is dedicated to the best recipes and cooking tips. From quick and easy dinner recipes to new and exciting dessert recipes, we find and deliver the best recipes from all over the web. Plus, we feature free product reviews and giveaways of all the latest and greatest products including cooking gadgets, cookbooks, food, and more. RecipeLion is a wonderful online resource for cooks of all skill levels.
Latest posts by RecipeLion (see all)
Print This Post