What we have here is a perfect pairing of two treats that barely need to advertise themselves. In fact, I'm not sure why they have commercials anymore! Cheesecake and Reese's Peanut Butter Cups are two desserts that barely anyone can resist. They're at the top of many people's Favorite Desserts lists.
Lainey Liz's amazing Mini Cheesecake Recipe with Reese's Peanut Butter Cups is pretty much the best no-bake dessert you can make for any gathering of women. Baby showers, wedding showers, birthday parties, brunch  – whatever the occasion, these are guaranteed to be devoured in a hot minute.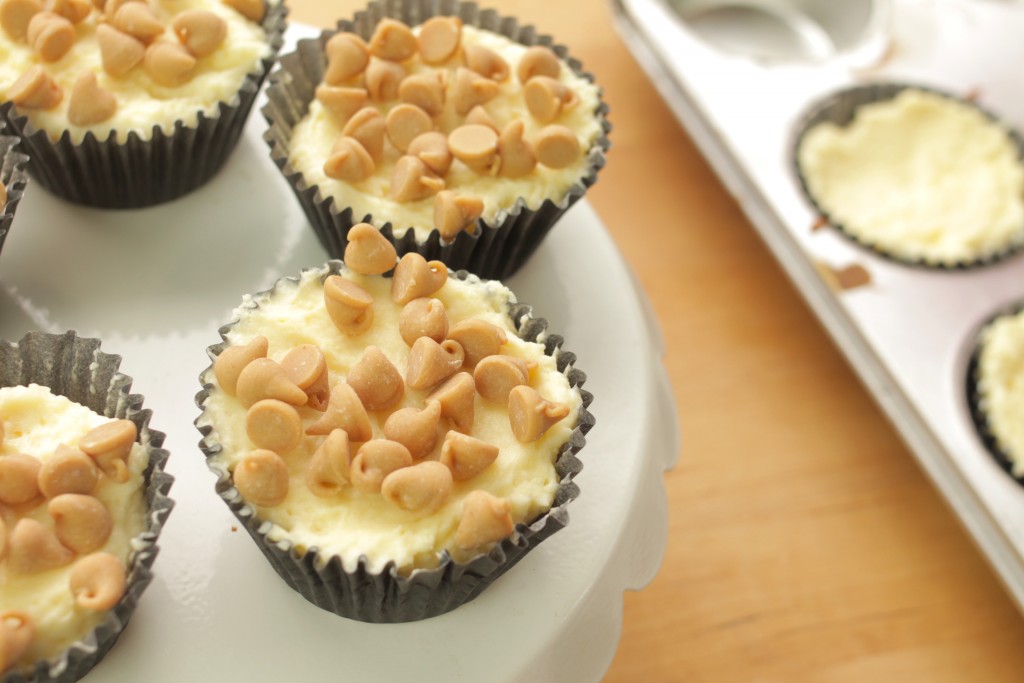 My favorite thing about this easy dessert recipe is that it only takes three steps! Just make the crust, mix the filling in, and wait for it to freeze overnight. Be warned – once they're ready to eat, you'll see them disappear faster than you could unwrap a Reese's cup.
Mini Cheesecake Recipe with Reese's Peanut Butter Cups
Ingredients
1 box of JELLO instant NO-Bake Cheesecake Mix (which includes graham crackers)
5 tablespoons butter, softened
1 1/2 cups milk
24 Reese's Cups
1 cup Reese's Chocolate Chips
Instructions
1. Prepare cupcake liners in cupcake tins.
2. To make the crust, mix together butter and graham cracker crumbs, then add 1 tablespoon of crackers into the cupcake liners. Then add the Reese's cups into the cupcake tins.
3. To make the filling, mix NO Bake Cheesecake Mix and milk until it forms a soft cheesecake consistency, then add it to the cupcake tins. Freeze for at least 1 hour or refrigerate over night, then when ready to serve add the Reese's Chocolate Chips.
Where would you serve this mini cheesecake recipe?
Latest posts by RecipeChatter
(see all)