For some reason, if you put anything in mini-form, it will suddenly be cute. I'm sure this is proven by science. Mini foods are no exception to this rule. Bite-sized snacks are a great way to sample flavors you love without consuming a lot of unnecessary calories. There's much to be said about enjoying food for its taste!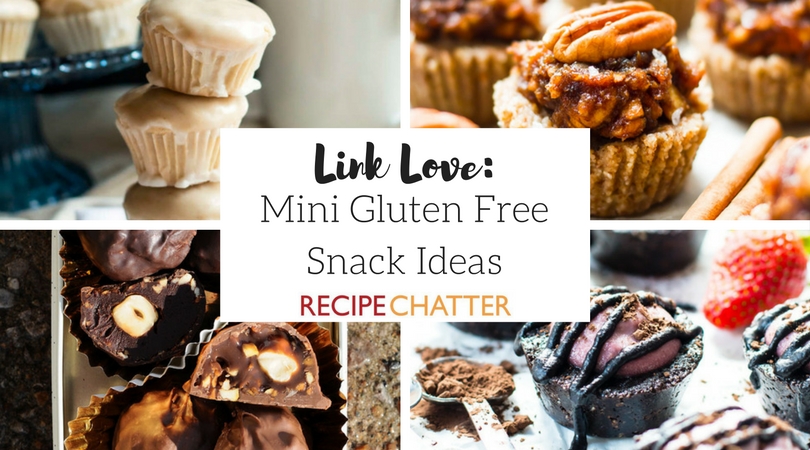 If you're someone who tries to eat healthy or even a gluten-free eater, you understand the importance of a good gluten-free snack idea. Those snacks can matter just as much as full meals. You want to choose something that satisfies your cravings and makes you feel great. A snack should give you energy, after all. Most snack recipes double as an easy appetizer recipe. There are so many that will appeal to your sweet tooth.
At FaveGlutenFreeRecipes.com, we are obsessed with cute little mini munchies. These are snacks you can make in batches and enjoy bite-by-bite! Small and mighty is the theme, here. If you're new to gluten-free eating, make sure you're following tips for a gluten-free kitchen.
Back in the day, it wasn't easy for those with alternative diets to find recipes that suited their needs. Thanks to the internet, we've collected a ton of recipes at FaveGlutenFreeRecipes.com, and we're constantly finding recipes we admire on Pinterest and other social media.
We gathered the best mini munchies on the web so that you can snack in style!
This blog post is part of our Link Love series, where we give some love to bloggers we admire. Check out the last link love: 10 Poke Cake Recipes for Lazy Girls.
What's your favorite snack?
Latest posts by FaveGlutenFreeRecipes
(see all)