AllFreeCasseroleRecipes is taking a new approach to Mother's Day. These aren't elegant recipes that you can make for brunch on Mother's Day. (But if you're looking for those, here are 18 recipes for Mother's Day.) These are hard-working dishes that are quick and easy, but taste great. They're just like your mom would make for you!
These are all casseroles, of course. This is good news for you! Mom loves making casseroles because they are delicious, but simple enough to make during the week. Now, with these recipes, you can learn from the best. You'll find lots of baked pasta dishes, creamy veggie casseroles, and sweet desserts.
Moms are superheroes, so honor your mom for Mother's Day by making  a recipe inspired by her. You can make a complete meal by pairing an entree with a side dish and a dessert to end the night right.
 15 Recipes from Mom
Entrees: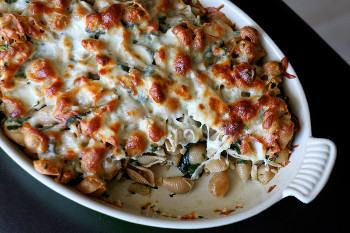 1. Mom's Ham and Cheese Lasagna
2. Momma's Baked Macaroni and Cheese
3. Mom's Tuesday Taco Casserole
5. Mom's Baked Chicken and Spinach Pasta (shown)
Side Dishes: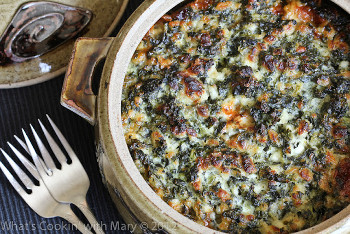 2. Mom's Spinach Casserole (shown)
3. Mom's Zucchini Casserole from Backroad Kitchen
Desserts: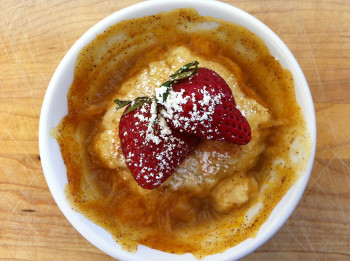 2. Mom's Favorite Graham Nut Pudding
3. Mama's Peach Cobbler (shown)
4. Ma's Crunchy No-Bake Peanut Butter Bars
There's something special about Mom recipes because they come from a place that is hard to put into words. At the risk of sounding super corny, they really are made with love. Moms have so many things to juggle. They have two full-time jobs; many of them go to work and then come home to their other job, which is taking care of everyone else. There are a lot of moms out there who put others before themselves. It's crazy because they are often the most important people in our lives and yet, they are last on their own list!
With that said, this is a friendly reminder to let your mom know how much she means to you, even if it's through the simple act of making one of her recipes. Happy Mother's Day!
What memories do you have of your mom cooking?
Latest posts by AllFreeCasseroleRecipes
(see all)