Doughnuts have a special place in my heart; and it is the distinctive smell of baking doughnuts that I am in love with.  You can extol the other virtues of the doughy pastries all you want—from the sweet icing to the marvelous texture—but it's the smell that really gets me on the side of doughnuts.  In my opinion, no other baked good has such a distinctive and delicious smell.
You aren't let down by that smell either.  The promise made by that tempting and alluring aroma is wonderfully fulfilled when you bite into the pastry.  In a word, doughnuts deliver.
Though I wouldn't necessarily recommend chowing down on a doughnut for breakfast, lunch, and dinner every day, they are a magnificent treat for a special occasion.  If you don't have a doughnut shop handy, you can always make your own.  We've collected a sampling of our favorite gluten free doughnut recipes so that you can skip the trip to the shop.
Satisfy any craving for sweets with these Glazed Yeast Raised Doughnuts.  The flavor of the dough is on-point, and acts as the perfect contrast to the sweet glaze.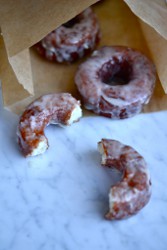 Looking for something with an exotic flavor? You'll adore these Orange Ginger Glazed Doughnuts, created by Susan from Rawmazing.  They're simple to make, and have such a lovely flavor that you'll have a hard time stopping at one doughnut.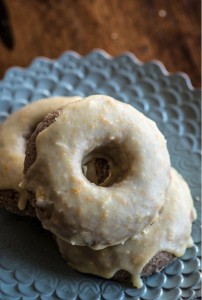 The frosting or glaze on top of a doughnut often outshines the more subtle flavor of the pastry.  That's not the case with this recipe for Almond Spice Doughnuts with Chocolate and Coconut.  Almond flour gives the dough a bit of a flavor boost so that you can enjoy the whole doughnut as a single creation.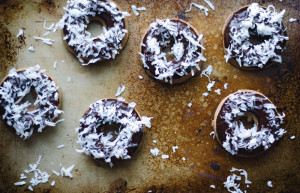 Indulge your taste buds with these Chocolate Frosted Orange Doughnuts, created by Ari from Ari's Menu.  Chocolate frosting is the perfect complement for the orange-flavored dough.  You'll love this citrus twist on a classic favorite.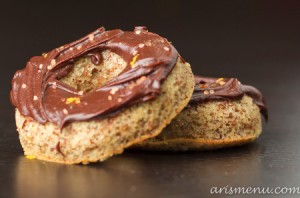 If you don't have a handy doughnut pan, you can always make doughnut holes.  These Sweet Potato Rice Doughnuts have a marvelous flavor that will have you coming back for more.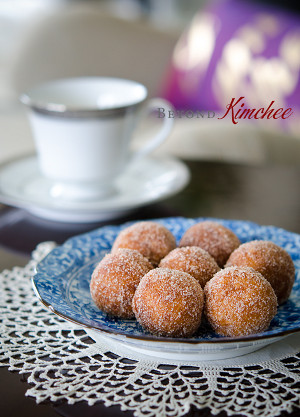 What is your favorite kind of Doughnut?
Latest posts by FaveGlutenFreeRecipes
(see all)