I can already smell the pumpkin and apple muffins baking, can't you? We're almost there! Fall is the best time for baked goods, if you ask me. I can't resist the cinnamon and spices. The best way to bake big batches of delicious fall treats is to use your secret weapon – your muffin tin.
Muffin tin recipes are such time-savers. There are plenty of surprising muffin tin recipes, so you can make far more than just desserts. We've waxed poetic about breakfast muffin tin recipes before, so that's a great place to see how much you can achieve with a basic piece of cookware.
From Pumpkin Poppers to Apple Cinnamon Muffin Tin Donuts, your favorite fall flavors can be yours with your handy muffin tin. You're not limited to baked goods, though. Try making a savory dinner like Muffin Tin Meatloaf and Mashed Potatoes to surprise your family.
We gathered our favorite muffin tin recipes so you can rely on your muffin tin for breakfast, lunch and dinner.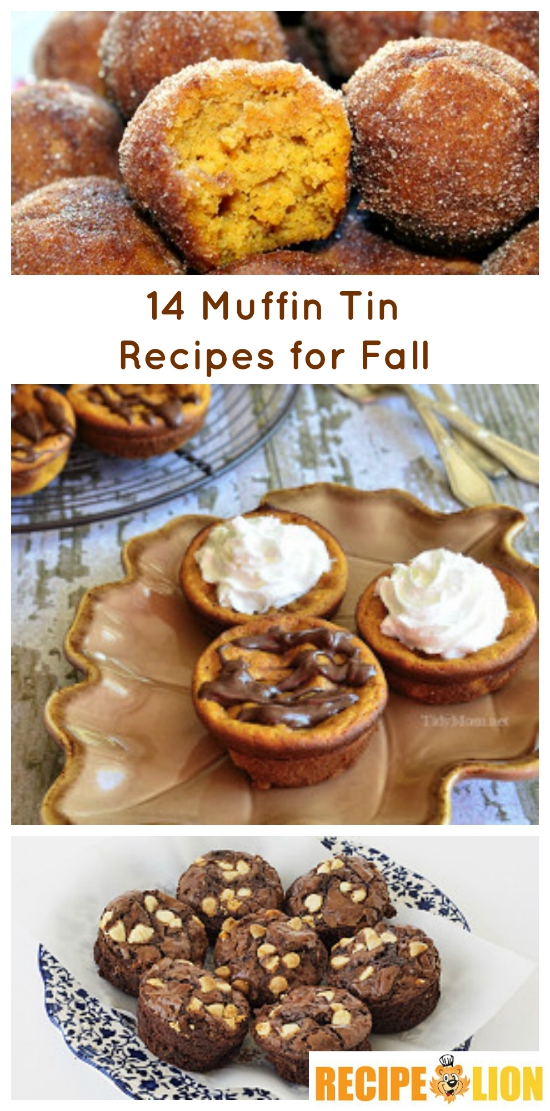 Best Ways to Use Your Muffin Tin: 14 Muffin Tin Recipes for Fall
Fall Dessert Muffin Tin Recipes
 Other Muffin Tin Recipes for Fall
What's your favorite fall flavor?
Latest posts by RecipeLion
(see all)