Last Monday, the editors of AllFreeCasseroleRecipes, RecipeLion, AllFreeSlowCookerRecipes, FaveHealthyRecipes, FaveGlutenFreeRecipes, and TheBestDessertRecipes, as well as the editor of the soon-to-be-launched FaveSouthernRecipes.com, visited Didier Farms Pumpkin Fest. Learn about our adventures at the pumpkin patch. Today, I'm going to talk about my personal adventure. Didier Farms sells a lot of produce, and after exploring all of it, I decided to buy some kale to use in our Test Kitchen. I haven't had much interaction with kale in my life, but after this experience, I can now say I really like kale and am planning on incorporating more of it into my diet.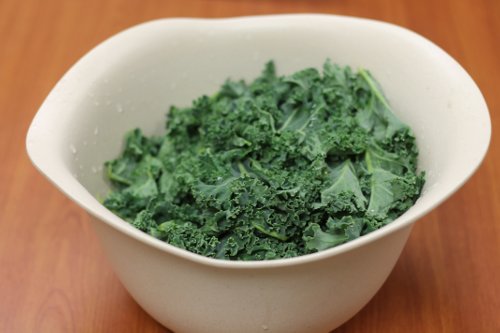 I choose to make Kale Gratins. After removing the ribs, I threw the kale into a saucepan already filled with onions and cream. After coating the kale with the creamy mixture, it was time to transfer everything into a casserole dish. I actually filled four ramekins and put the remaining kale mixture into a casserole dish. The whole process was very simple. After the kale gratins were done baking, I let them cool for about ten minutes before digging in.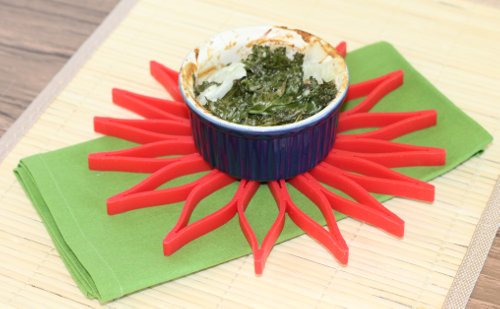 These kale gratins were delicious! I am a huge fan of broccoli, and it reminded me of a semi-cheesy broccoli casserole. I was very happy with the way this turned out, and so was our office. Though the editor of AllFreeSlowCookerRecipes made her Pumpkin Seed Brittle the same day, both foods were gobbled up pretty quickly by our staff (I had three kale ramekins myself!). These kale gratins were fabulous, and I plan on making this recipe again as well as more recipes with kale.
*Update: I was serious when I said I was going to make more recipes with kale. This past weekend I made pumpkin kale mac and cheese. There wasn't a lot of pumpkin flavor, but the pumpkin puree made the dish creamier. The kale was delightful.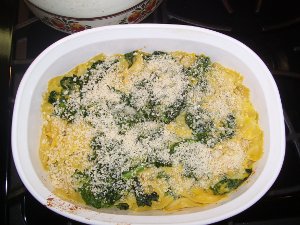 Whether you're new to kale yourself or are just looking for new recipes to try, here are a few more options you may like:
Kale and Cabbage Bake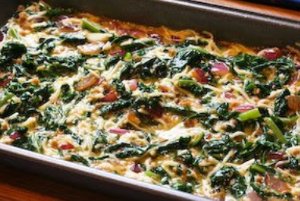 Red Russian Kale and Onion Breakfast Casserole (pictured)
Sweet Potato and Kale Egg Bake
FaveHealthyRecipes' Super Healthy Kale Chips
The New Modern Momma's Chicken and Kale Casserole
Have you ever eaten kale?
Latest posts by AllFreeCasseroleRecipes
(see all)