A great sauce can often transform a dish from mediocre to out-of-this-world. These dip and sauce recipes make it easy to spice up any meal. If you are looking for more sauce recipes to include in your dishes, check out AllFreeCopycatRecipes.com for more restaurant dip and sauce recipes. Once you read how simple these must-try dips and sauces recipes are to make, you may be upset you did not start getting sauce-y before.
Secret Sauces
Fast food restaurants are known for offering secret sauces on sandwiches. Everyone has a favorite sauce recipe, and now you can make your own secret sauces at home with these must try dip and sauce recipes. "So long" to emergency fast food trips just for sauce. The "secrets" are out!
Just Like Jack in the Box Secret Sauce
McDonald's Copycat Big Mac Sauce
Arby's Horsey Sauce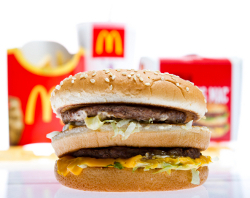 Homemade Condiments
Many of the everyday condiments we use can easily be made at home and for a fraction of the cost. These condiment recipes will add a little flair to each of your recipes. Have a homemade condiment on hand, and you can quickly spice up any boring lunch or dinner. Many restaurants try to make their condiments sound fancier and more complex by calling them different names. A flavorful aioli is just a spruced-up mayonnaise. Once you know a basic mayonnaise recipe, you can easily make it something more unique. Make your own hot sauce at home, and you can be in complete control of the spice level. Start stocking the fridge with your brand of homemade condiments.
Homemade Worcestershire Sauce
Homemade Mayonnaise
Homemade Siracha
Homemade Hot Sauce
Copycat A1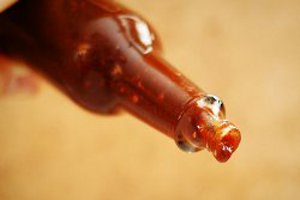 To-Die-For Dipping Sauces
These addictive dipping sauces are a must try for anyone who thinks meat, potatoes, and chips are simply vehicles for transporting bold dips. The Asian dip and sauce recipes are often why people go to certain restaurants and take-out joints. When you learn how easy it is to recreate them, you will be in disbelief. Be careful not to start gulping down one of these dip recipes.
Copycat Outback Steakhouse Dipping Sauce
Copycat KFC Honey BBQ Sauce
Clone Japanese Yum Yum Sauce
Better Than Wendy's Honey Mustard Dipping Sauce
Just Like Your Favorite Asian Restaurant Dipping Sauce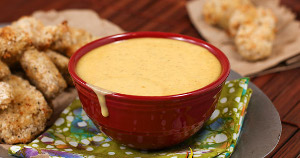 Which secret sauce could you simply not live without?
Latest posts by AllFreeCopycatRecipes
(see all)