Even though my family members have never been ones to turn down any kind of dessert, there's one treat that we make sure we have made for every holiday and get-together: Criss-Cross Cookies. Christmas, New Year's Day, Easter, birthdays… You name a special event, we probably have at least one batch of these buttery cookies on hand.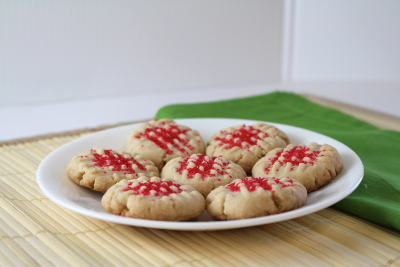 The Criss-Cross Cookie madness all started years ago, perhaps before I was even born. My Aunt Nancy showed up to a family event with a tin of the best cookies any of my relatives have ever tasted. The recipe has been copied and recopied over and over again, until pretty much everyone in my family who enjoys baking (myself included) has their own recipe card for it.
Even then, it's still my Aunt's special responsibility to make a batch for the holidays, even if other family members are too. In fact, every year, my Aunt Nancy gives my dad a whole tin full of Criss-Cross Cookies as a Christmas gift. Nobody else in my immediate family gets to try one, partially because it was given specifically to him but mostly because the cookies disappear before any of us have a chance to sneak a few.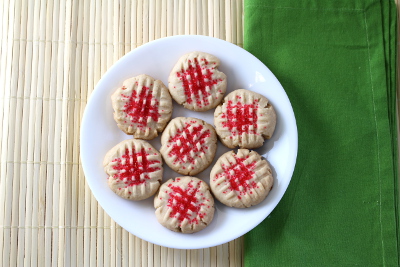 Anyway, with the holidays coming up, I really wanted to share this recipe with all of you because I really think that you'll love it. Besides, even though they taste fantastic all year round, these treats make for
the best Christmas cookies
(especially when you have cookie exchanges). With only four simple ingredients, these cookies couldn't be easier or more hassle-free to make. Plus, the criss-cross pattern on them makes them look fancier than they actually are.
I really hope you enjoy these cookies as much as I do. Feel free to leave a comment at the end of the post telling me about your experience with these cookies!
Criss-Cross Cookies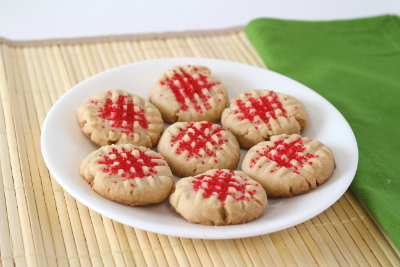 Preparation Time: 15 minutes
Baking Time: 20-25 minutes
Yield: About 3 dozen cookies
Ingredients
2 cups flour
5 tablespoons sugar
1 cup butter (2 sticks), softened
1 teaspoon vanilla
Instructions
1. Preheat oven to 350 degrees F.
2. Mix all ingredients together with hands until soft. Then, form the dough into one big ball.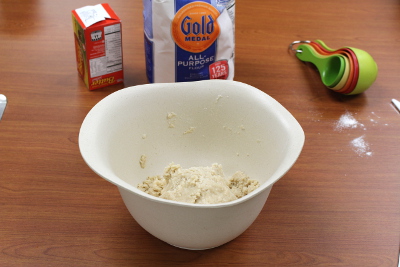 3. From the big ball, make smaller dough balls and place them on an un-greased cookie sheet. (The cookies have enough butter in them to keep them from sticking to the cookie sheet while they bake.)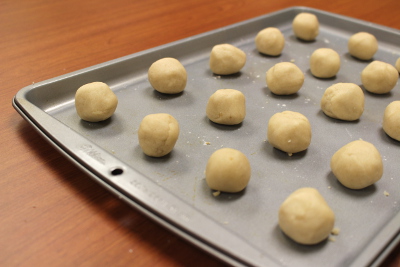 4. Take a salad fork, dip it in flour, and push down lightly on each small of dough. You'll push down first one way and then another, creating a criss-cross pattern.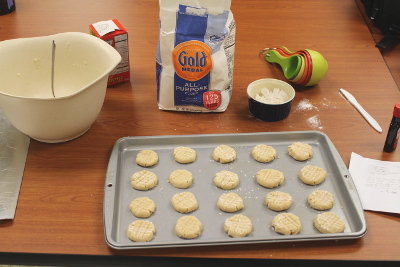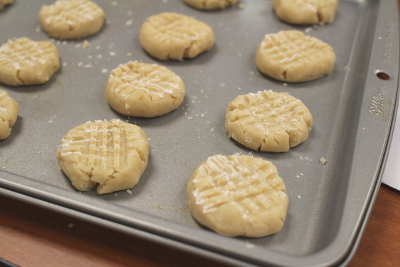 5. Add any kind or color of sprinkles onto cookies if you want them. You can use different colors or shapes of sprinkles for different holidays and events.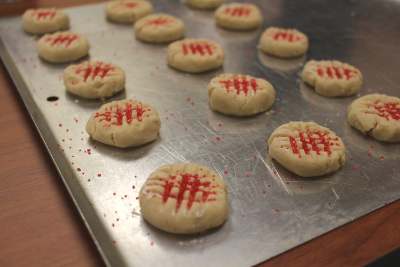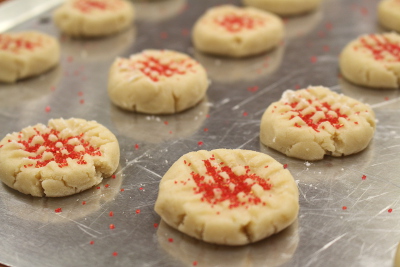 6. Bake cookies at 350 degrees F for 20-25 minutes, or until edges just start to brown.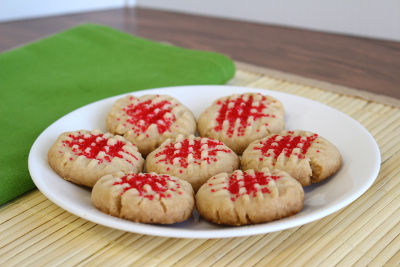 What's your family's favorite cookie recipe?
Latest posts by TheBestDessertRecipes
(see all)