The American appetite for gluten free foods is steadily growing; roughly thirty percent of adults are now interested in avoiding or cutting down on their gluten intake, according to a survey from the NPD Group, a consumer research firm.  The Huffington Post broke this story on March 6, 2013, but it certainly comes as no surprise.  The gluten free lifestyle has increasingly been getting attention from major media sources like the New York Times in the past year.  To meet the demand for quality gluten free recipes, FaveGlutenFreeRecipes.com has released a new eCookbook, 9 Homemade Bread Recipes: Only the Best Gluten Free Bread.   Bread, as one of the most notorious foods barred by the gluten free diet, is especially sought after in the gluten free community, so this eCookbook is perfectly tuned to the needs of a gluten free lifestyle.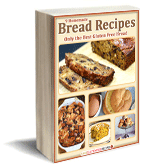 There's nothing like the feeling of biting into a piece of bread fresh from the oven.  For anyone following a gluten free lifestyle, fresh bread is a particularly rare and delightful treat.  These gluten free bread recipes will thrill your taste buds with delicious flavors. 9 Homemade Bread Recipes: Only the Best Gluten Free Bread collects some of our most popular and well-loved recipes into one convenient place.  These homemade bread recipes show that a gluten free lifestyle doesn't mean that you have to skip the baked goods.
Creating your own gluten free bread gives you all the control you need to make sure that you're serving up a top quality dish. With recipes like Sunflower Cornbread (p. 8) and Apple Cinnamon Bread (p. 15) you can be sure that you're baking the best gluten free bread in town.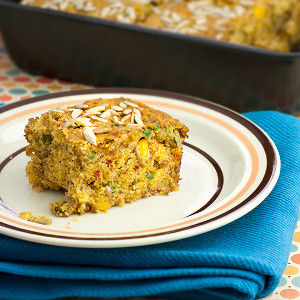 A variety of gluten free breads are collected in this easily printable eCookbook so that you can have the best bread recipe for any occasion. You can serve sweet breads like the Banana Bread with Dark Chocolate Chunks (p. 16, pictured below) as a snack, while recipes like the Dinner Rolls (p. 6 ) make an excellent side at any meal.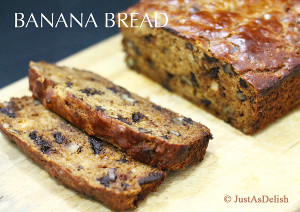 Once you take a bite of one of these homemade bread recipes you won't be able to stop. The 9 Homemade Bread Recipes: Only the Best Gluten Free Bread eCookbook is sure to become an indispensable guide to any gluten free chef.  You'll find yourself pulling out this eCookbook for numerous occasions; from sweet breads to savory dinner rolls, you'll find everything you need in this free eCookbook.
Latest posts by FaveGlutenFreeRecipes
(see all)