Breakfast casseroles are ideal morning meals. Most are packed with protein and veggies that will give you energy for the day. Many can be prepared the night before so there's little prep to do in the morning. They reheat well, allowing you to enjoy one casserole all week long. Breakfast casseroles are a real lifesaver – and did we mention they taste good, because they do! Keep reading to discover what you'll find in 19 Scrumptious Casserole Recipes for Breakfast, the latest free eCookbook from AllFreeCasseroleRecipes.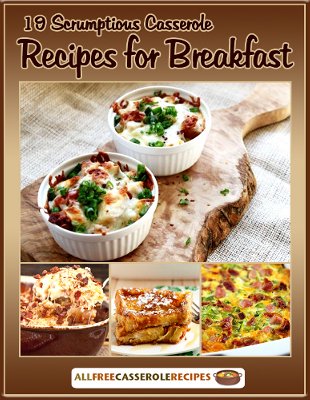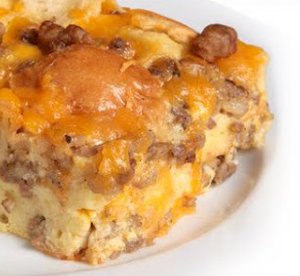 The first recipe in this eCookbook is called The Best Breakfast Casserole (we like to start out strong). It's a classic breakfast casserole made with ham, bacon, peppers, cheese, and croutons. Eat a piece of this and you'll your morning will be off to a good start.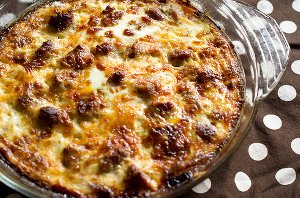 Sausage and breakfast were made for each other, don't you think? The great thing about sausage is that you can take the same breakfast casserole, such as Sausage and Biscuits Casserole (p. 10), and make it taste completely different just by using different sausage. You can have it mild one week and spicy the next. That sounds like a pretty good deal to me.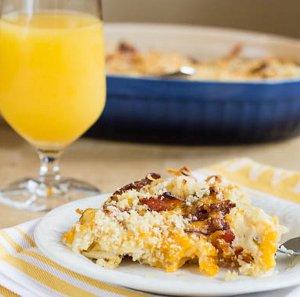 Hash browns are one of my favorite breakfast foods. I could eat hash browns by themselves and be satisfied. Cheesy Ham and Hash Brown Casserole (p. 14) is a terrific potato casserole. It has ham and bacon, and so much cheese. I wish I could take a bite of it right now! (Take a look at it and you'll agree). The hash brown casseroles in this eCookbook can stand alone, but they also fit nicely into a brunch menu.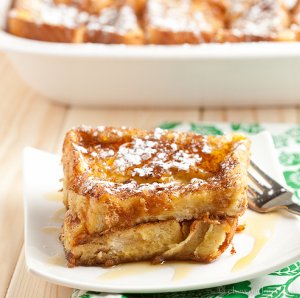 Turning French toast into a casserole was a brilliant idea, in my opinion. It's much easier serving a French toast casserole at a family brunch than to make each French toast individually. That would take forever; I don't even want to think about it. Texas French Toast Bake (p. 19, pictured) smothers big 'ol Texas toast with brown sugar, vanilla,and maple syrup. I wish I could have a piece right now!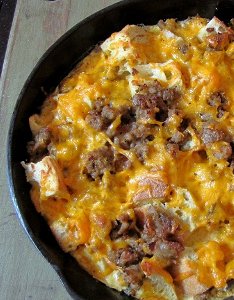 If you're unfamiliar with the term, a strata is simply a layered casserole. They make excellent breakfasts, which is why we have included four strata recipes in this eCookbook. Sausage Cheddar Strata (p. 22, pictured) is a particularly good strata made with Italian bread, pork sausage, and Cheddar cheese. You can even prepare it ahead of time and bake it the next morning. This comes in handy if you don't have a lot of time in the a.m.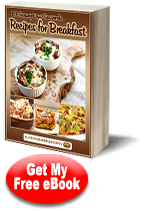 Download my free copy of the 19 Scrumptious Casserole Recipes for Breakfast eCookbook!
What's your favorite type of breakfast casserole?
Latest posts by AllFreeCasseroleRecipes
(see all)