Let me just start by saying that Halloween is by far my favorite holiday. Besides the costumes, it's a holiday that is centered around one of my favorite things: candy. I can eat candy all day long; there's a stash of it in my desk just in case I need a fix at work. Of course, chocolate candy (chocolate of any kind, really) is by and large my favorite. I will pretty much eat any chocolate, but let's face it, there are some chocolates that are heads and shoulders above the rest. sweetriot is one of those chocolates. That's why FaveGlutenFreeRecipes is doing a giveaway with them.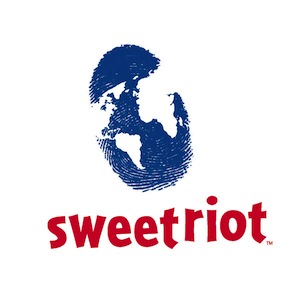 All of sweetriot's chocolate bars are delicious. Whether you try Kickin' Coconut or Crazy Quinoa Crunch, you are going to have a mouth full of joy. The quinoa and flax lend subtle flavors to the rich chocolate, but their most notable benefit is a wonderful crunchy to each bite. The coconut adds a tropical sweetness to the deep flavor of chocolate; this bar will disappear much faster than you intend it to; one bit is just not enough. And don't even get me started on their Peaces; I ate an entire tin of them in one sitting.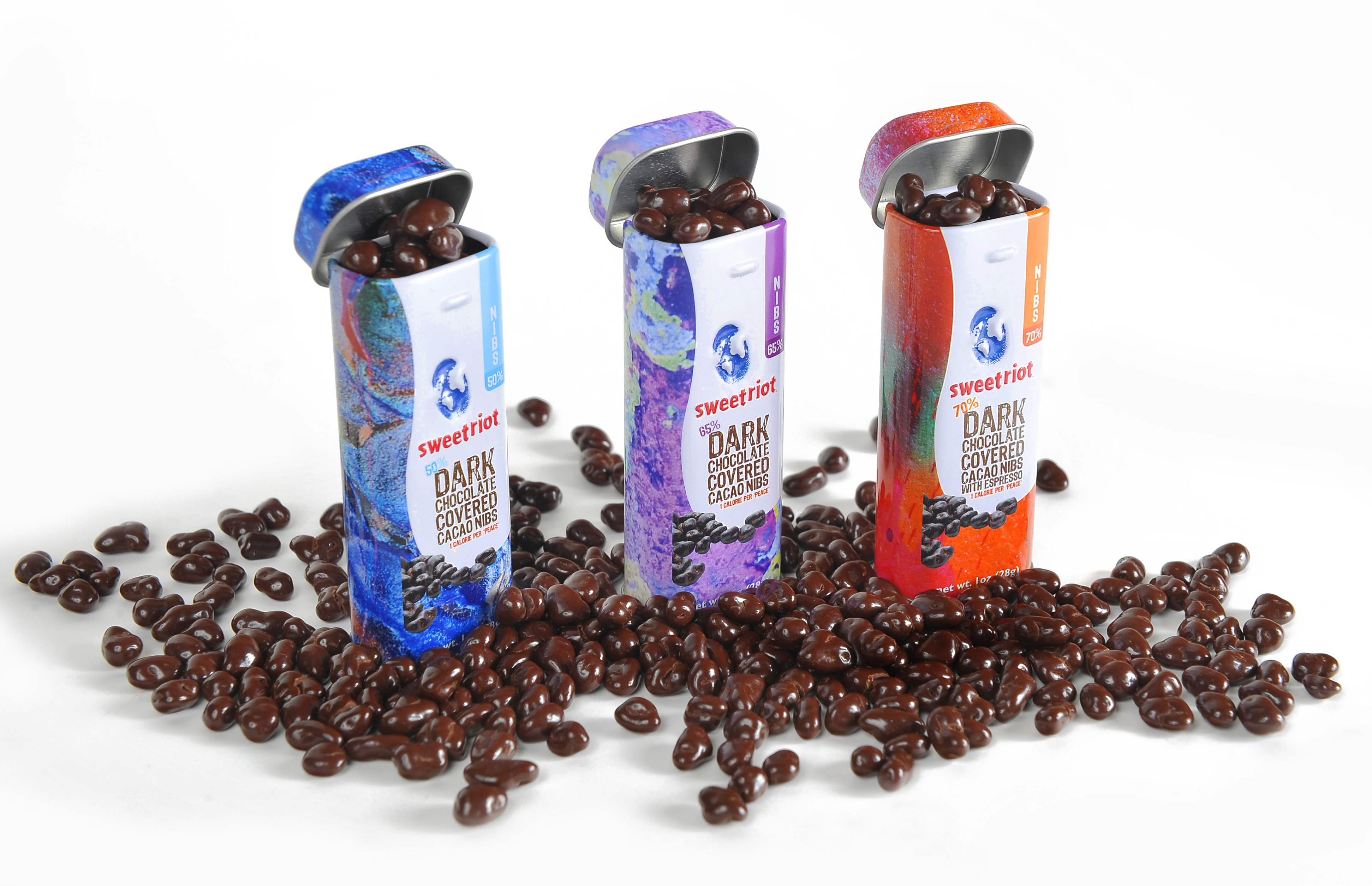 It's not all about chocolate, though. When sweetriot CEO Sarah Endline began her chocolate company, she wanted to change the world. She sources her chocolate exclusively from Latin America, helping the local farmers there build a better life through fair prices and direct trade. She also helps and supports the arts by featuring emerging artists' works on the packaging of her chocolate bars and on the tins of her cacao nibs (the cleverly named "Peaces").
So who's craving chocolate?
If you can't wait for your free chocolate prize pack from sweetriot, here are some delicious gluten-free chocolate candy recipes to help tide you over.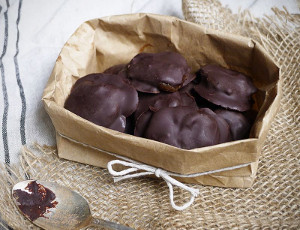 These Chocolaty Caramel Pecan Clusters are so gooey and sweet you will not be able to stop eating them. These are a great sweet candy that will satisfy anyone's sweet tooth.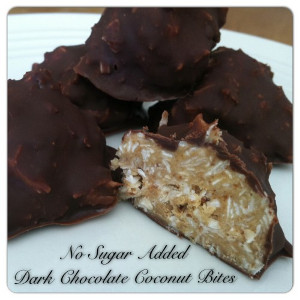 You'll fall in love with these guilt-free Dark Chocolate Coconut Bites. There is no added sugar in these little chocolate coconut balls, and the coconut and almond butter supplies you with protein and fiber. You really don't have to feel bad about snacking on these tasty treats.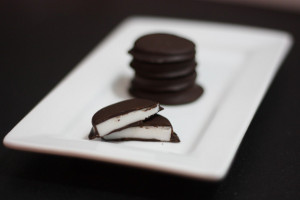 Rich chocolate and cool peppermint come together in perfect harmony with this recipe for Peppermint Patties. The chocolate outside the candy cools into a hard shell, which contrasts wonderfully with the creamy peppermint inside.
What's your favorite type of chocolate candy?
Latest posts by FaveGlutenFreeRecipes
(see all)