This guest post comes from our Featured Foodie Tess Gardner. She makes a wonderful stir fry recipe for her family that looks absolutely divine. Made with the Xtrema Wok for an easy cook-up and clean-up, it's become one of our favorite stir fry recipes at RecipeLion. To find more Xtrema products be sure to visit them at www.ceramcor.com. Enjoy!
Teriyaki Chicken Stir Fry
I love preparing various stir fries for my family. They are quick, easy and generally healthy and using my Xtrema wok makes them taste even better.  The ceramic base holds heat ensuring the crispness of the vegetables in about half the time it used to take to cook them and I never have to worry about toxic residue tainting the food as the Xtrema wok is very eco-friendly.
Go GREEN with the Xtrema wok 3-piece set and try this simple and delicious Teriyaki Chicken Stir Fry Recipe.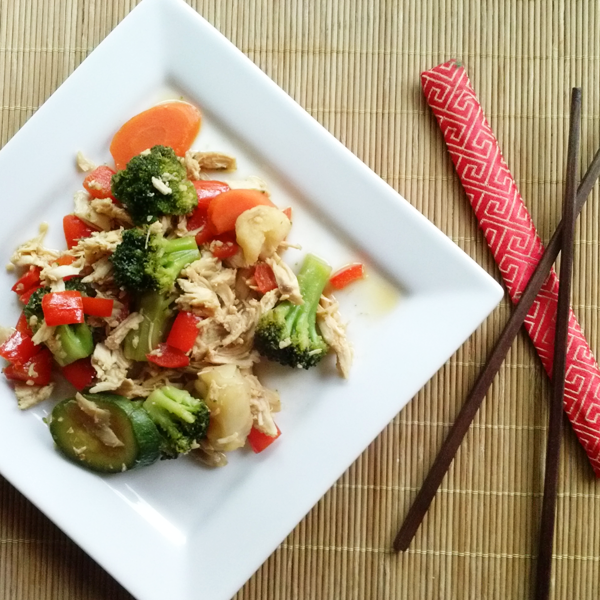 Ingredients
2 tablespoons minced garlic
6 ounce can 100% pineapple juice
1 tablespoon organic unrefined coconut oil
½ cup coconut aminos
1/4 cup coconut vinegar
1 red pepper, diced
3 tablespoon raw honey
2 cups precooked chicken
2 cups frozen or fresh stir fry vegetables
Instructions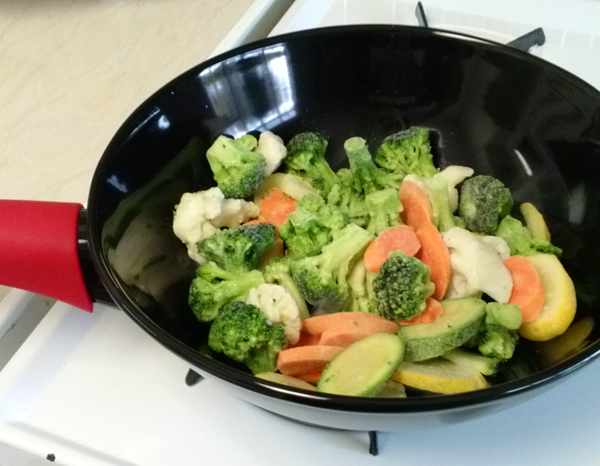 Preheat your Xtrema wok over medium flame for 3-4 minutes before adding the coconut oil and vegetables.
Gently stir vegetables to coat them well then cover and reduce heat to medium low. After approximately 5-7 minutes, remove vegetables, cover and set aside.
Return flame to medium high; add garlic and peppers to wok. Cook for 5 minutes, stirring constantly.
Add pineapple juice, coconut aminos, coconut vinegar, and honey and stir well. Reduce heat to medium low, cover and simmer for 10 minutes.
Add precooked chicken and vegetables to teriyaki sauce, stir until well coated, cover and turn off heat.
Allow to stand for 10 minutes before serving.
Latest posts by RecipeLion
(see all)