Bread pudding is a timeless comfort food that continues to be a classic in households across the country. Not only is it a super easy dessert casserole, but it also uses day old bread so you get the biggest bang for your buck. A perfect way to end a weeknight dinner or a great way to start off the morning, you can enjoy bread pudding any time of day.
This classic bread pudding recipe from yesteryear comes from our friends the Two Old Crabs. It's thick and cake like, and sweet enough to satisfy any sweet tooth. Baked until it has a crispy golden brown top, but a moist center, it is simply heavenly. So, take a trip down memory lane and enjoy Vintage Bread Pudding.
If you just can't get enough bread pudding, do we have a treat for you! Our 13 Best Bread Pudding Recipes Ever will leave you feeling comforted. Bread pudding is such a sweet treat that's often overlooked, but these easy bread pudding recipes are simply irresistible!
Old-Fashioned Bread Pudding
Ingredients
1/2 loaf french bread, cubed
9 eggs
2 cup whole milk
1 cup heavy whipping cream
2 teaspoons vanilla
1/2 cup honey
1 cup sugar
1 teaspoon salt
2 teaspoons cinnamon
1/2 stick butter, melted
Instructions
1.  In medium bowl, combine all ingredients except french bread.
2.  Mix until well incorporated.
3.  Put cubed french bread in prepared 9″ x 13″ baking pan.
4.  Cover with egg mixture.
5.  Drizzle the top with the melted butter. Cover with foil.
6.  Refrigerate at least 2 hours.
7.  Bake at 350 degrees F. for 1 hour or until toothpick inserted into center comes out clean.
Note: If you have any questions please watch the video. The video will more than likely have the answers for all of your questions. If not, feel free to leave a comment and we'll be more than happy to help you out. Enjoy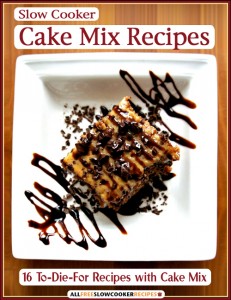 What is your favorite old-fashioned dessert recipe?
Latest posts by RecipeLion
(see all)